Review by Simon Haines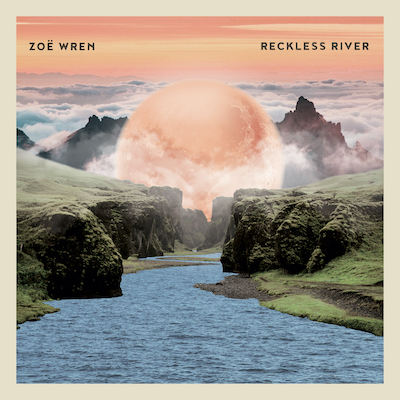 If you were in the audience at the Canopy Theatre in Beccles on October 31, you will have seen two first-rate performers: Finn Collinson and Zoe Wren. Since that evening Zoe has released her long-awaited 10-track album. I have been l lucky enough to receive an advance copy of this excellent album. Here is my longer-than-usual review. First some information about Zoë herself.
Zoë Wren started her musical career as a busker and still works regularly on the London Underground. She also plays folk clubs, festivals and other venues as a solo performer, with Jasmine Watkiss in the duo Roswell, and in a trio, The Honeybees. She helps organise singing workshops in prisons for the grassroots charity Sing Inside, and has raised money with her live-streaming performances for the C4WS Homeless Project.
Zoë has recorded several EPs, but Reckless River is her first full-length recording and comprises nine of her own songs and the traditional Let No Man Steal Your Thyme. An odd mixture? Not at all. Zoe's compositions have a lot in common with traditional songs: they have appealing melodies, tell personal stories and have catchy choruses and, without being overtly preachy or political, they also seem to present a consistent view of twenty-first century life, a view I'd characterise as refreshingly positive, empathetic and optimistic.
Read more: Reckless River - New full-length album by Zoë Wren