CANOPY THEATRE IN BECCLES RE-OPENS WITH A SUFFOLK THEMED DOUBLE BILL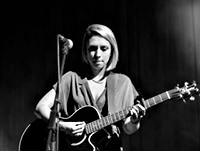 Singer/Songwriter Hannah Scott will be making a welcome return home to her Suffolk roots on 29th May 2021 as part of a Double Bill at the Canopy Theatre in Beccles for Martello Promotions' first post "lockdown 3" show.

Hannah draws much of the inspiration for her music from her affinity with Italy. A year living and working on an olive press in rural Tuscany in her late teens provided the backdrop to her early work. She now works extensively with her musical creative partner Stefano Della Casa, but for this show she will be performing solo.

Her work has been supported by Bob Harris and Dermot O'Leary on BBC Radio 2. She has also been featured by MOJO magazine and in The Guardian. Hannah has opened for many artists including Seth Lakeman and 10cc as well as headlining her own shows.
Read more: Canopy Theatre Re-Opens with Hannah Scott & Stuart Mack
THIRD TIME LUCKY FOR TWICE RE-ARRANGED SHOW WITH THIS EXCITING MULTI-AWARD WINNING DUO (Fingers crossed!!)
FRIDAY 4th JUNE 2021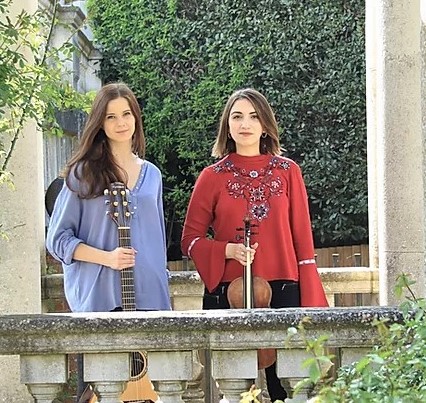 A folk duo whose voices combine to create a seamless flow of rich, harmonic beauty'~Americana UK.

Roswell are Zoe Wren and Jasmine Watkiss, two harmony-obsessed multi-instrumentalists, formed after an impromptu Cambridgeshire gig in 2018. They didn't imagine that in less than 2 years they would have won Purbeck Rising, released their debut EP 'Remedy' (winner Fatea EP of the Year Award 2019) and sold out a headline show at the Green Note in London for the launch of their 2nd EP,"Come Home."

They mix Folk & Americana, have supported Gilmore & Roberts and played main stage shows at UK folk festivals including Purbeck Valley and Wimborne Minster. They were also invited to Switzerland to play the Fête de la Musique Genève 2019.
CANOPY THEATRE 26th JUNE 2021
Welcome return to Beccles for this in-demand folk duo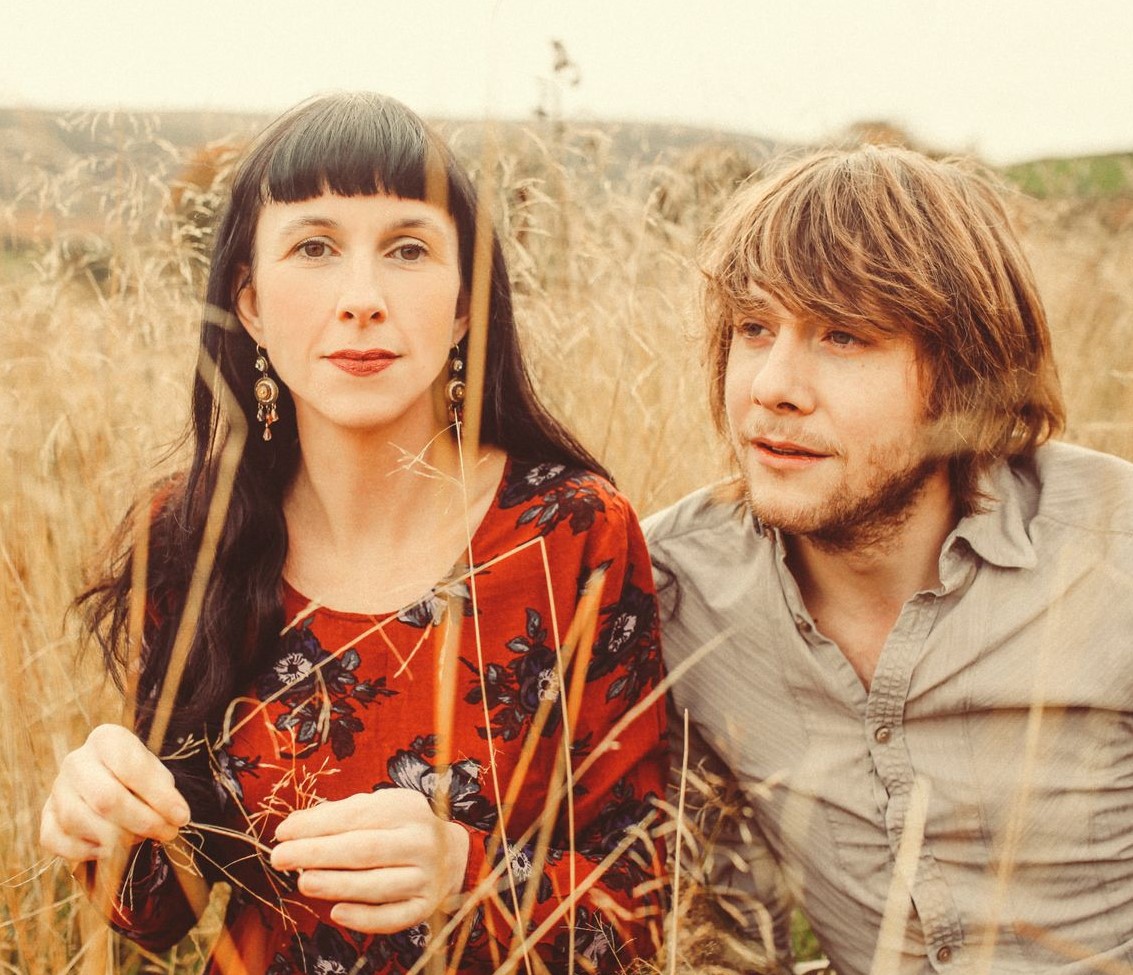 Huddled 'round a single microphone, singing intimate duets with just mountain dulcimer, dobro and guitar, Hannah Sanders & Ben Savage are an acoustic duo that sound classically timeless, yet their music is unique. Since emerging in 2016, the duo have recorded two studio albums, Before the Sun (2016) and Awake (2018), produced by award winning producer David Travers-Smith in Toronto. Both albums have gathered praise for the craft and skill of their musical writing and arranging.

The duo have toured the UK, North America and mainland Europe (and played at the West Java World Music Festival, Indonesia in 2019), enrapturing audiences with the sparkling beauty of their acoustic style.

They have shared stages with, and opened shows for, Americana and folk luminaries such as Sarah Jarosz, Martin Simpson, Seth Lakeman and Oh Susanna. Fleetingly, they may evoke a memory of Gram Parsons & Emmylou Harris, Shirley Collins & Davey Graham or Gillian Welch & David Rawlings, but their distilling of musical influences from both sides of the Atlantic produces a refined sound that is decidedly their own.
from Pete Rushmer - March 4th 2021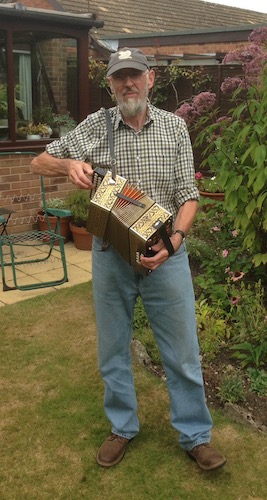 It is with great sadness we have to advise that NORFOLK FOLK HERO and 'pilot' of Norfolk's Flying Folk, GEOFF ROBERTS died recently after a short spell in hospital.
Geoff, a quiet, genial, unassuming Norfolk man, was an enthusiastic stalwart of the Norfolk folk scene, within which his unique and rousing Flying Folk nights have become an enviable and much enjoyed institution over the last three decades.
Flying Folk nights are uniquely itinerant, in that a different venue is visited each session, typically on a Saturday night and at a local pub. They fall mainly within a 20 mile radius of Norwich, although the occasional foray further afield has been equally successful over the years.
Since the early days Geoff's Flying Folk nights have taken place regularly on a roughly monthly basis, with a break in the Summer, and with a special session every Boxing Day. They have grown enormously in popularity and standing over the years. This is in no small way due to Geoff's enthusiasm and commitment, along with that of his wife Myrtle, organising things himself and keeping in close personal touch with participants and venues alike, many of whom have become good friends over the years.
With Geoff "in the cockpit" as MC, and Myrtle at his side, he' piloted' lively, rousing, free and open sessions for folkies and non-folkies alike. Consequently, for years now Flying Folk has attracted a loyal following of talented amateur and semi-professional performers, along with the occasional professional. Contributors are some of the best in Norfolk, often with close links to the Norwich and Norfolk folk scene of the '60s and '70s. Many others are encouraged to join in, though, and are always made welcome.
There can be no doubt that the heroic commitment Geoff made to his Flying Folk nights, along with the support he regularly received from a faithful corps of performers, enthusiasts and venues, helped make these sessions the legend they have become.