Review by Les Ray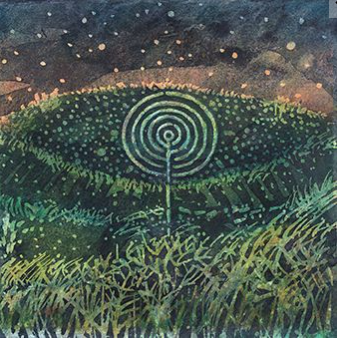 I selected this fine album by Northumbrian duo The Brothers Gillespie as one of my favourites of 2019 (although technically it was released at the end of 2018). It is an absolute joy, particularly on account of what Sam Lee refers to as "the glorious tones of their blood harmony": sibling voices totally in synch, singing passionately.
Their words and music are very much rooted in the land, the mystical borderlands of their native Northumberland, as is particularly evident in the tracks Golden One, Coventina's Daughter and Wilderness & Wild, with its Yeatsian resonances ("Come back child..."). As the brothers themselves say: "The album is inspired by the still wild soul of the land in which we live, a land alive with presences, not owned by anyone".
As if their moving harmony vocals were not enough, the musicianship of brothers James and Sam is consummate, always enhancing and never cluttered. There is also some exquisite clàrsach harp playing by Siannie Moodie on Golden One and Northumberland (which also has fine percussion by Tim Lane).
Other highlights are the brothers' rendition of the traditional The Road to Dundee, as well as the powerful Tina's Song, with is anti-fracking political message in support of the land they love, which shows that the inheritance of Ewan and Woody is alive and well.
My particular favourite on the album is the last track, Banks of the Liffey, with its lilting 3/4 rhythm and delightfully uplifting vocal melody line, particularly in the chorus: "And we'll fall asleep by the banks of the Liffey/we'll carry our glasses down from the bar/I could rove anywhere, won't you come with me?/World and dream are but one".
The Brothers Gillespie have been likened to Leonard Cohen, Simon & Garfunkel and The Incredible String Band. Bold comparisons indeed, but by no means misplaced. I certainly noted the presence of the spirit of the Incredible String Band, particularly in Coventina's Daughter.
I understand from their website that a new recording by the brothers will be available in the not too distant future; I can't wait!