Review by Graham Schofield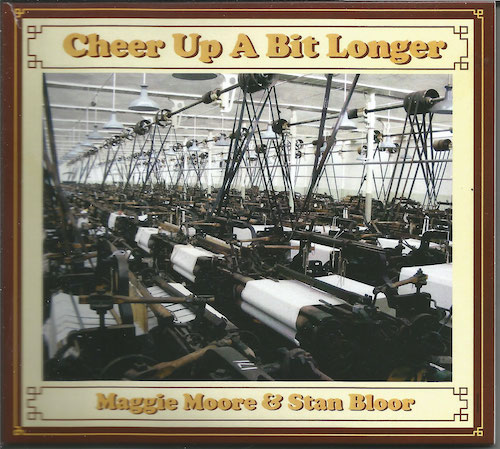 Excellent! Excellent! Excellent!
Here you will find stalwarts of our region's folk scene Maggie Moore and Stan Bloor who, for quite a few years now, have entertained and given pleasure with their engaging stage presence. Known for performances delivered with gusto, humour and consummate skill.
With a total of 16 tracks, this CD is a generous serving of songs and tunes from their wide repetoire. Although drawing on the Victorian and Edwardian music hall, this offering is expertly seasoned with a sprinkling of traditional material from Stan's beloved north west. The chosen pieces open our eyes, and our sentiments, to the historical and social mores of those times and places.
Included with the songs and tunes there is a monologue or two delivered with panache and faultless comic timing. There are old favourites to savour such as:- Did your first wife ever do that?, Grace Darling and of course I live in Trafalgar Square. Alongside these are many pieces, perhaps less familiar, but equally entertaining.
Read more: Cheer Up A Bit Longer - Maggie Moore & Stan Bloor