Somewhat like marmite, I expect you either love or hate Blowzabella. Whatever your taste, the band are undoubtably one of the icons of the Folk music revival in this country. To celebrate their 40 years on the circuit Blowzabella have released an album, aptly named, Two Score.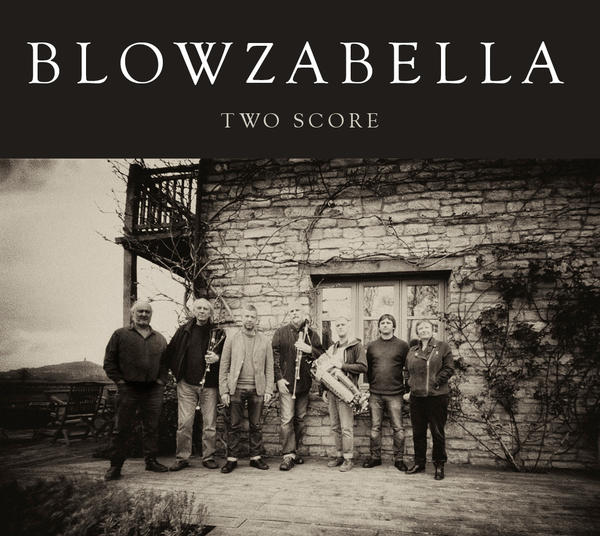 Two Score is performed by the line-up which has been in place since 2005, Andy Cutting – melodeon, triangle, Jo Freya – vocals, saxophones, clarinet, whistles, Paul James – vocals, bagpipes, saxophones, Gregory Jolivet – hurdy-gurdy, Dave Shepherd – violin, octave violin, viola, Barnaby Stradling – Bass, Jon Swayne – bagpipes, saxophones, whistle.
Being relatively new to both the folk arena and Blowzabella, I was entranced as soon as the disc went into the car player. Wow – the wall of sound is breathtaking, exciting, vibrant and captivating. Every member of the band has brought a plethora of instruments into the mix, and, as the sleeve notes state, they 'develop arrangements together by gathering in a room, playing the melody and exploring tempo, keys, rhythm and harmony until we get to a point where it sounds like Blowzabella'.
There is something for everyone on this album – original tunes composed by the band members, arrangements of traditional tunes, songs a plenty as well as touches of drive, pathos, melancholy and occasionally humour.