Written by Mary Humphreys

The fifth album from this Yorkshire singing duo is very much 'more of the same'. If you know their singing style - unison - often unaccompanied with a nautical theme and in a very traditional style, then you know what to expect. There are no unpleasant surprises here. Happily, there are some new gems that have been hiding in plain sight for discriminating songsters like the Davenports to put before us for our delight. There is some minimal accompaniment by Paul on concertina ( a duet, I think, though it is not mentioned in the sleeve notes.)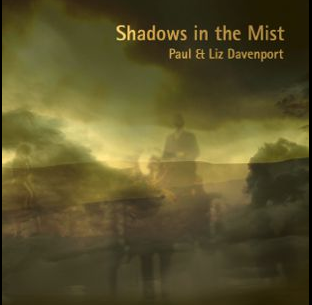 We start with Come Come My Brave Boys, collected by Gardiner from an inmate of Portsmouth workhouse, followed by a lovely atmospheric wistful modern song This Barren Shore by their talented son Gavin set to a tune by Paul. The Leaving of Liverpool, sung by Paul is a beautifully sincere rendition to a much more traditional-sounding tune which I much prefer to the done-to-death one. I hope you will prefer it too.
I remember singing exactly the same version of Bread and Roses for International Women's Days during the 1980s. I think we agree that the chosen tune carries the message so much better than the original one. Two Champions from the Gatty collection, a good and interesting song, is one that could have done with a bit more careful editing as there are some places where the singers fail to sing exactly together. This often happens in a live performance, but I don't think that is the point of a recording. Another 'take' might have improved matters.
The Widowmaker by John Conolly is has a stately and compelling tune allied to the story of the stark reality of the life of a fisherman's wife in the Hull of less than 50 years ago. Liz does a grand job of it. Canterbury Bells is a modern song celebrating ceremonial customs. The Davenports have given it a good airing and write-up, though I am not sure it will take the traditional customs world by storm.