Written by Simon Haines

Simon Haines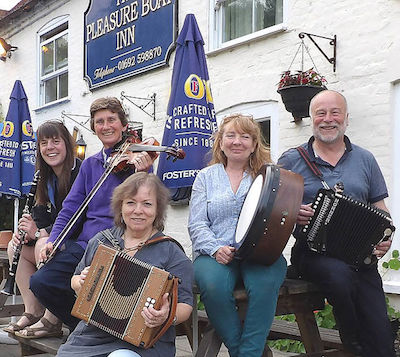 This 15-track CD from the Occasional Ceilidh Band, who hail from Norfolk, comprises 13 instrumentals – all suitable for including in an English ceilidh – and two songs.
The title of the recording, All Our Own Work, gives the game away: the tracks were all composed by members of the band – in some cases these are great first attempts at composing - and the recording itself was made in various domestic locations and a church hall, rather than in an expensive studio. This means that the overall production is not studio quality – a plus for me because what you hear is what the band played - there's no hint of shenanigans by clever engineers. The Occasional Ceilidh Band will sound like this if you find yourself dancing to their music.
So what about the music? I'm a sucker for waltzes and there are several on this CD. I particularly like Still Waters by band's fiddler Eunice Robertson, Kitchen Waltz by the clarinetist, Diana Rackham; the chunky Spindrift, by David Frost builds nicely and reminds me slightly of the song Green Grows the Laurel. Other tracks which caught my attention were the two hornpipes: Frosty's and Ian's; I wonder if the band put these two together in dance set. I've picked out the tracks that particularly appeal to me, but all the tunes on the recording are fine and clearly suitable for the dances they are intended to accompany – including the haunting 5/4 waltz Occasional Notes, which is in danger of becoming an earworm - albeit slightly wonky!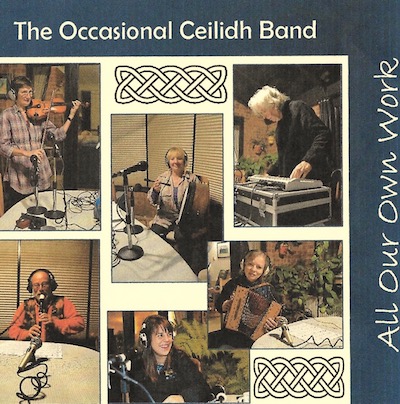 I'm not normally keen on dance bands including songs as tracks on their CDs - though we've done it on some of our albums. However, the two songs on this CD, the tragic Christopher Burroway, by bodhran player Eilish Rothney and the Boys from the Boatyard, by David Frost both fit into the list well. The latter, which features various sound effects - lapping waves, splitting masts, unwinding cables and tearing sails - has a music hall quality and is very join-in-able. The singer's delivery, including his Norfolk accent, reminds me slightly of songs by Tony Hall or even The Singing Postman - these are compliments by the way!
This recording was made by a group of people who clearly enjoy playing together. In turn I have enjoyed  listening to the CD in all its variety.
You can find out more about the band, who will be making this CD available at their gigs, on their website: https://www.ocb-norfolk.org