New England Appalachian duo coming to Suffolk at The Seagull Theatre on November 16th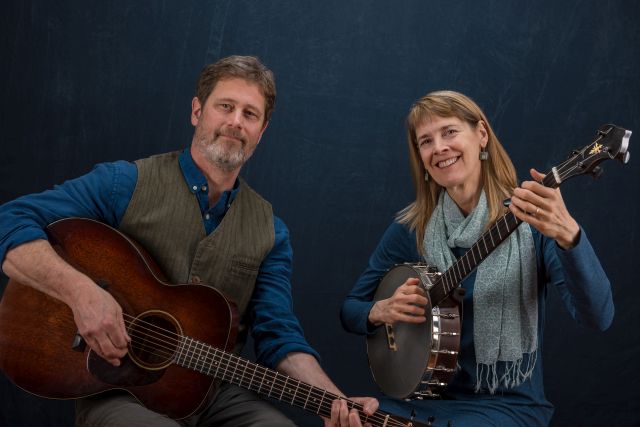 With great vocals and harmonies, guitars, banjo, mandolin and fiddle, Dana & Susan Robinson are wonderful interpreters of the American experience. Their unique blend of song writing and traditional Appalachian music brings to their performances a deep understanding of America's musical heritage.
Though their sound is wholly American, a British thread runs throughout showing the influence of their fruitful years touring the UK folk circuit too.
The genius in a Dana and Susan Robinson performance lies in their ability to take their audience on a road trip across America and convey the mystery and wonder of the places they visit. Underpinning the songs is the undeniable rhythm of their trademark guitar/banjo sound. Whether quiet or driving there is a steady and unrelenting groove that supports the lyric and delivers the story in an effortless and magical way.
Photo: Paul Richardson (c)