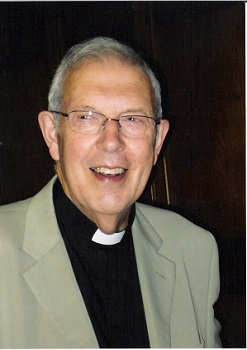 The late Rev. Roger Dixon - first to recognise the importance of the songs and tunes of Norfolk's Walter Pardon
North Norfolk folk organiser and archivist Brian Gaudet recalls the remarkable discovery in 1974 of traditional Norfolk singer Walter Pardon at the age of 59 – and the role played by the late Roger Dixon.
A memorial service has been held for the retired East Anglian teacher and clergyman who played a vital role in the discovery of Norfolk source singer Walter Pardon.
The Rev Roger Dixon, who died after a long illness, aged 84, earlier this year, was the lucky link between Walter – his second cousin – and revival singer/musician Peter Bellamy who had once been one of Roger's school pupils.
Read more: Roger Dixon's important role in the discovery of traditional Norfolk singer, Walter Pardon