We are excited to share news of our new Border Morris group in Hadleigh, Suffolk,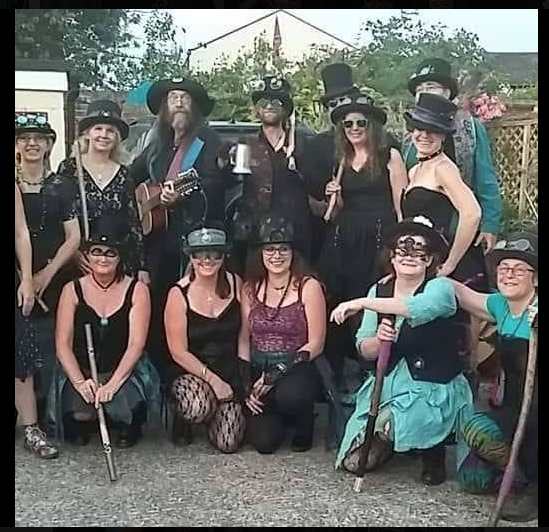 'BoudiccaBorder Morris'. We formed in January this year and currently have a team of 18.

We dance traditional dances alongside some we have written ourselves. Our most recent 'Gallow's Gateway' written to honour those who may have died on the local Gallow's Hill.
We dress in a steampunk style with our colours based on those of a peacock. We hope to bring some new and exciting dances to the Morris world in 2019 and look forward to dancing with other sides. We dance at pubs and various festivals including the Green Dragon Day of Dance in Bury and  we are looking forward to Halesworth Day of Dance and Gone to Earth Festival at Stonham Barns in 2019. We practise on Thursday evenings at Layham Village Hall just outside Hadleigh. We are always on the lookout for new musicians, dancers and supporters.
If you are interested in joining us please contact Emily Myers on 07749 495865, check out our Facebook page or email us at This email address is being protected from spambots. You need JavaScript enabled to view it..