Norwich Slow Tune Session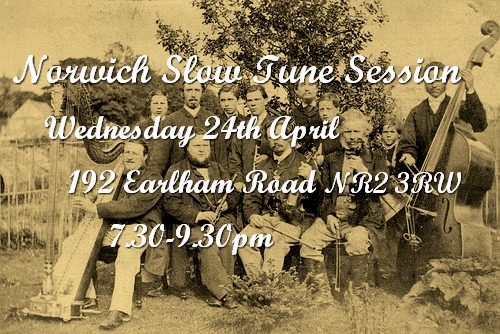 For beginners and those who find the usual session a bit too fast
More details at Norwich Slow Session including music notation for download

All melody instruments welcome.
Hope you can join us!
Award winning Canadian band to appear in Suffolk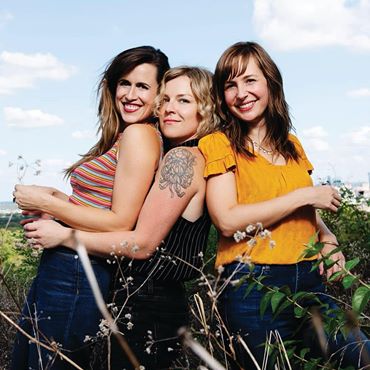 You hear it a lot these days – the idea that something is greater than the sum of its parts – and yet there's really no better way to describe the musical essence of Good Lovelies. Kerri Ough, Sue Passmore, and Caroline Brooks – immensely talented vocalists and songwriters in their own right; however, it's their voices interwoven in harmony – powerful and pure, organic and inspiring – that elevates Good Lovelies from impressive to peerless.
A new BBC 4 TV Programme - For Folk's Sake: Morris Dancing and Me will be shown on Sunday 31st March at 2.55am and Monday 1st April at 9pm
I have just heard about this programme and hope you see this message before Monday 1st April as, judging from the BBC trailer for the programme (https://www.bbc.co.uk/programmes/p074rfsv ) it looks like it could be worth watching.  It seems to cover a bit of Morris history, the usual speculation about origins (is it called Morris because it sounds like "mores" when pronounced in a Chaucerian fashion?), as well as an insight into the challenge of learning the mysteries of the "one, two three hop" double step.  It raises the question of how to save an ageing generation of Morris dancers from extinction and wonders whether the solution is to encourage people other than men to dance the Morris (no, really, it does!  Imagine, whatever next?).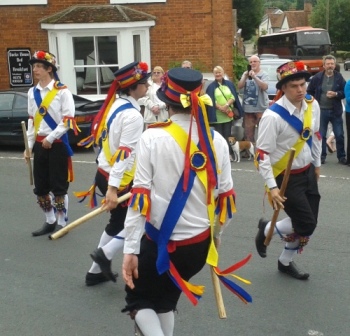 Moulton Morris Men at Thaxted Ring meeting 2014
As the programme goes to Thaxted to interview dancers as well as audience you can imagine how some of the issues are addressed but it also goes to Bampton and meets a young dancer from Moulton Morris.
The BBC press release for the programme goes as follows;
Seagull Theatre, Pakefield to host first Acoustic Music Day
On 27th April 2019 the Seagull Theatre in association with Martello Promotions will be hosting "Pakefield Acoustic Music Day", with a wide range of top acoustic based artists from across the UK. 
Featured artists are inventive Lancashire trio Harp And A Monkey, Norwich based Americana trio Alden, Patterson and Dashwood (who have just completed a major UK tour with Show of Hands), husband and wife duo Winter Wilson from Lincoln (recently returned from a highly successful tour of Australia), FATEA Award winning duo Oka Vanga from Hertfordshire, Folk/Americana duo Honey & The Bear from Woodbridge,  internationally acclaimed singer/songwriter Hannah Scott and Suffolk born traditional folk singer Megan Wisdom.