Award winning Canadian band to appear in Suffolk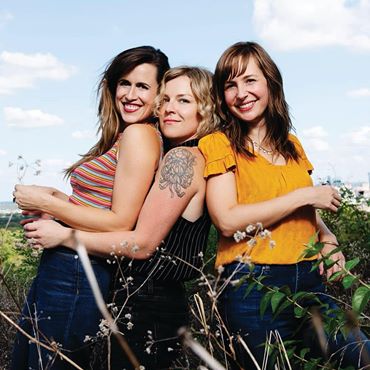 You hear it a lot these days – the idea that something is greater than the sum of its parts – and yet there's really no better way to describe the musical essence of Good Lovelies. Kerri Ough, Sue Passmore, and Caroline Brooks – immensely talented vocalists and songwriters in their own right; however, it's their voices interwoven in harmony – powerful and pure, organic and inspiring – that elevates Good Lovelies from impressive to peerless.
The JUNO award-winning Canadian trio first united in 2006 for a one-off performance and has since compiled a catalogue of four studio albums, a pair of EPs, a live album and a Christmas collection. Through it all, the unmistakable sound of their intertwined voices has been the sonic anchor.
photo by Ryan Nolan 
Their newest collection, "Shapeshifters", offers a perfect balance between a more modern production style and the musical influences that have made them a household name over the years. What's more, the songs themselves build on Good Lovelies' familiar foundation with a widespread appeal. 
 They will be playing at the Seagull Theatre in Pakefield on Tuesday 16th April at 8.00 p.m. and will be supported by fellow Canadian duo Fortunate Ones. Tickets are £15 and are available in person from the box office, by phone (01502 589726) and online at www.theseagull.co.uk/event/the-good-lovelies/