Article Index
Page 1 of 2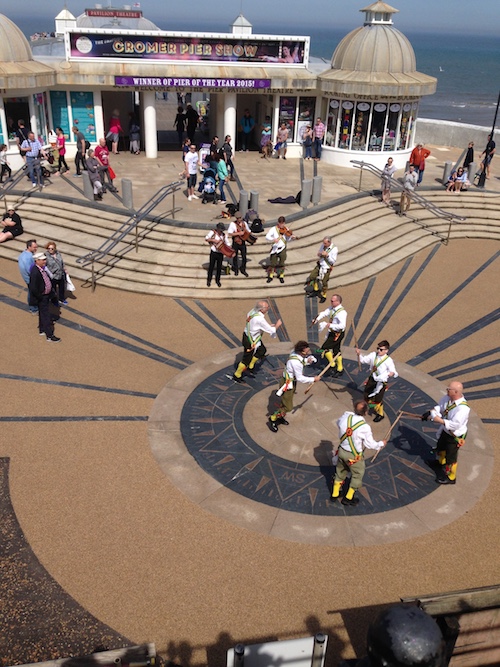 Event dates: Friday 10th to Sunday 12th May 2019
Main venue: Pavilion Theatre, Cromer, Norfolk NR27 9HE
FOLK ON THE PIER ANNOUNCES THE FULL PROGRAMME FOR 21st FESTIVAL!
Cromer's popular music festival will be twenty-one years old when it returns to the town's Pavilion Theatre on 10, 11 and 12 May. The event will celebrate its 'coming of age' bringing some of the most respected stars of the folk rock world from around the UK and beyond to the town's Pavilion Theatre.
Over the weekend visitors can pick and choose from six full length concerts each offering three accomplished acts including a top name headline artist.
The first concert gets underway on Friday afternoon with sets from two local East Anglian artists – folk rock band The Bounty Hounds and singer/songwriter Eric Sedge. John Tams and Barry Coope will close the afternoon with a rare performance of Tam's powerful songs.
Festival favourite Richard Digance kicks off Friday evening with his customary quirky songs and wry sense of humour, followed by Jamie Smith's Mabon making a welcome return with the band's up-tempo celtic flavours.
Headlining Friday evening will be 'Listen Listen' a six piece line-up named after a song by Sandy Denny. Formed a year ago to celebrate the fortieth anniversary of Denny's passing, the band features Sally Barker, PJ Wright, Marion Fleetwood, Anna Ryder, Matt Davies and Mark Stevens, all of them no strangers to Folk on the Pier having played with various bands at the festival. They have put together a very special set that will treat Fairport Convention fans to a trip down memory lane with their new interpretations of Sandy Denny's songs.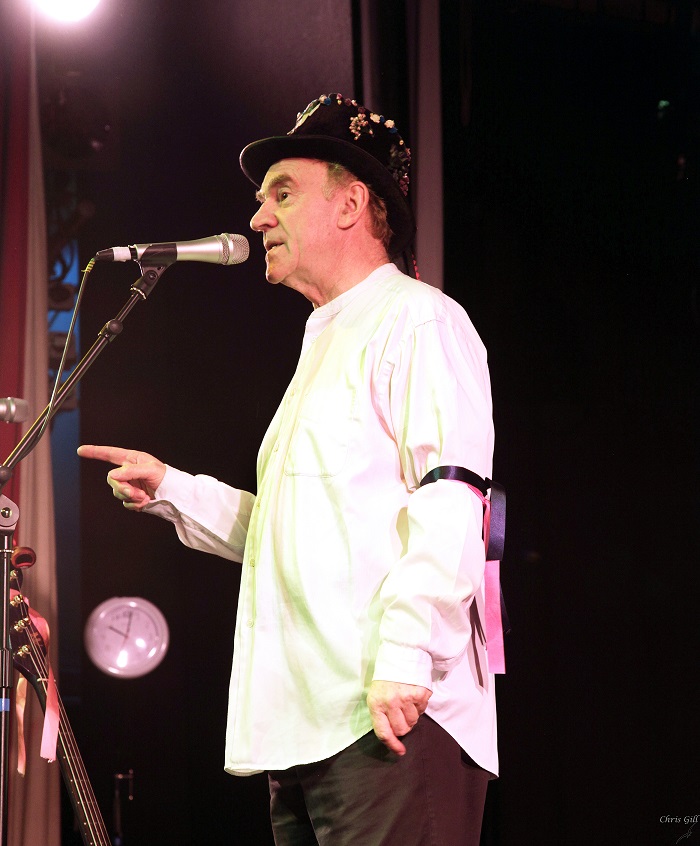 Ashley Hutchings became the festival patron and each year brings a new act to the stage. This year he will be accompanied by Becky Mills for the opening set of Saturday's afternoon concert. A former member of all-girl band Waking the Witch and a very accomplished performer in her own right, Becky has worked on a number of Ashley's projects. Both have recently released new albums which have been receiving glowing reviews and praise.
The afternoon moves up a gear with the long awaited return of Truckstop Honeymoon from the USA offering a frenetic combination of bluegrass, Vaudeville and Americana, followed by more festival favourites Tickled Pink. In their youth they were described as ' Les Enfants Terribles' of the English ceilidh scene… older, but maybe not much wiser, for this concert set the band will reinvent classic folk rock standards with typical Tickled Pink flavours and excitement proving there is still much to offer before retirement!
Saturday evening's opening artist, Anthony John Clarke, describes himself as a 'Singer Songwriter Entertainer' and he certainly does all three to great effect. His solo set mixes homourous stories and songs guaranteed to make the audience laugh out loud. Roving Crows then push the boundaries of Celtic Folk with their passionate, energetic set which defied sitting down! 
The evening will end with Daphne's Flight – five of the best singer songwriters to ever grace the stage together. The line-up includes Chris While, Julie Matthews and Christine Collister who are no strangers to the festival, but for Melanie Harrold and Helen Watson this appearance at Folk on The Pier will be their first visit. Their set includes individual performances of their own songs and various collaborations of stunning harmonies.