Aly Bain and Phil Cunningham
have toured together since 1988 and have won the BBC Radio 2 Folk Awards' Best Duo Award.
ALY BAIN is the best known and most significant fiddle player in the Celtic tradition and rightly regarded as Scotland's supreme fiddler. As a founder member of Boys of the Lough, Aly has toured extensively in America, Europe and the UK. In 1994 he was awarded an MBE in recognition of his services to music and in 1999 received a Doctor of Music degree from the Royal Scottish Academy of Music and Drama. Aly is behind the popular TV series "Transatlantic Sessions" and his passionate fiddle playing has also found its way onto recordings by the likes of Eddie Reader and Richard Thompson.
PHIL CUNNINGHAM is a world famous accordion player and composer and has been named in The Scotsman as one of Scotland's 25 most influential people. His mastery of the instrument has led to him working with the likes of Mark Knopfler, James Taylor, Rosanne Cash and Midge Ure. In recent years Phil's work has included numerous commissions for TV, film and large theatrical events. His 'Highlands and Islands Suite' and other collaborations have been a highlight of Celtic Connections in Glasgow. In 2002 Phil received an MBE for his contribution to Scottish music.
Together, "they are simply the best traditional musicians you are ever likely to hear" – Glasgow Herald.
Aly Bain and Phil Cunningham play The Apex in Bury St Edmunds on Thursday 17 March at 7.30pm. Tickets are available from www.theapex.co.uk or 01284 758000.
Legends of Irish music & song The Fureys,
Renowned for their songs 'I will love you', 'When you were sweet 16', 'The Green fields of France', 'The old man', 'Red rose café', 'From Clare to here', 'Her father didn't like me anyway', 'Leaving Nancy' and 'Steal away' return to the Apex, Bury St Edmunds on Wednesday 9 March, for their fifth concert at the venue.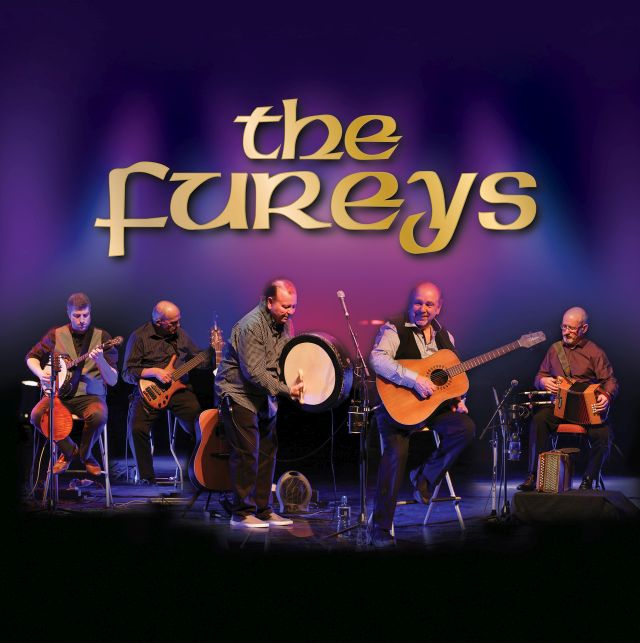 The Fureys have been entertaining audiences worldwide for 43 years, audiences that have included former Australian Prime Minister John Howard, Former Irish President Mary McAleese and the late Pope John Paul.
Halesworth Day of Dance 2022
Saturday 2 April 2022 sees the return of The Halesworth Day of Dance, an annual celebration of traditional dance organised by Oxblood Molly. Around 500 colourfully dressed dancers and musicians will take to the streets to perform during the day.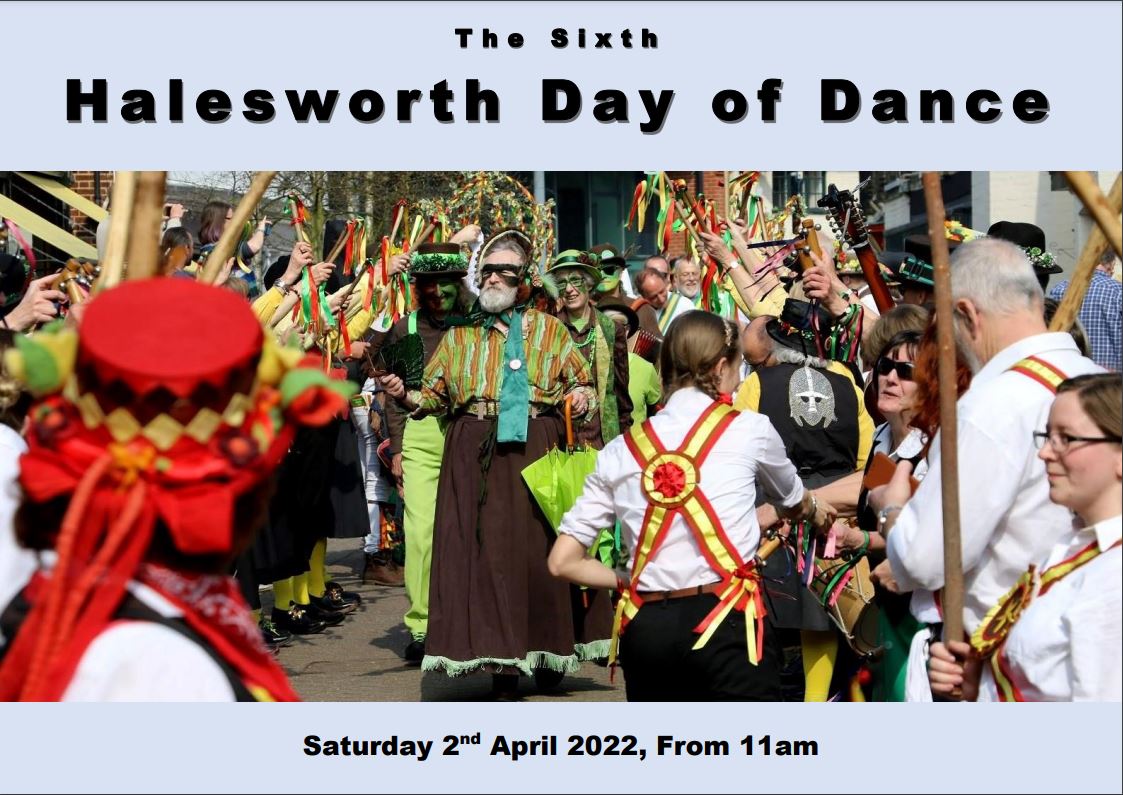 Commencing at 11am, the festivities will begin with a Mass Dance at Market Square followed by a procession around the town. Dancing can be seen throughout the day at various locations including outside The White Swan, The White Hart, The Angel and Thoroughfare Bridge. The day is rounded off with a ceilidh at the Holton Village Hall , with music provided by the Harbour Lights Band.
Ruddock Bursaries 2022-23
East Anglian Traditional Music Trust are delighted to be able to bring back 3 small bursaries for young musicians/artists involved in Traditional Music within East Anglia. One bursary will help towards the cost of a Burwell Bash place which is a week long summer school. Tickets went on sale on 18th December and by the end of the weekend all places were sold out. A number of young musicians applied for this place and over the coming weeks EATMT and Burwell Bash will be selecting a candidate. For the remaining two places, this will be launched at the end of January with decisions being made at the end of March. For more details see our Bursary Page.