Winter Wilson – Canopy Theatre, Hungate Church Beccles – Saturday 14th January 8.00 p.m.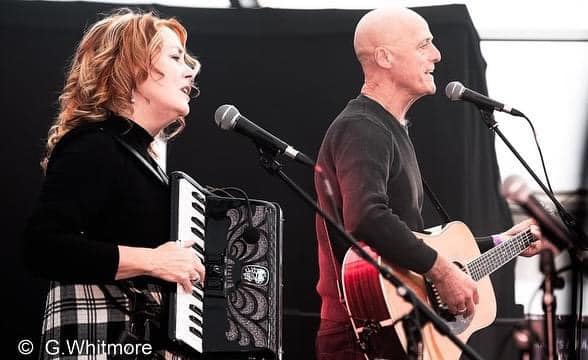 The highly popular and talented duo of Kip Winter (vocals, flute, guitar and accordion) and Dave Wilson (vocals, guitar and banjo) return for their fifth appearance at this excellent venue.

They are one of the hardest working and most sought after duos on the circuit with gigs all year round up and down the UK and regular tours abroad across mainland Europe, Canada and Australia.
It is in live performance where these two really excel. Now in their 11th year as full-time musicians, Kip and Dave bring a sense of intimacy to every venue, blending superb, often hard-hitting original songs, stunning harmonies and musicianship with sometimes hilarious humour and tales of life on the road. Kip "simply has a voice to die for" (John Roffey, Maverick Magazine), whilst Dave is rightly recognized as being amongst the top tier of British songwriters, with his songs sung in folk clubs across the UK and beyond. Together, their voices are sublime.
Ruddock Bursaries 2022-23
East Anglian Traditional Music Trust are delighted to be able to bring back 3 small bursaries for young musicians/artists involved in Traditional Music within East Anglia. One bursary will help towards the cost of a Burwell Bash place which is a week long summer school. Tickets went on sale on 18th December and by the end of the weekend all places were sold out. A number of young musicians applied for this place and over the coming weeks EATMT and Burwell Bash will be selecting a candidate. For the remaining two places, this will be launched at the end of January with decisions being made at the end of March. For more details see our Bursary Page.
A personal memoir by Adrian May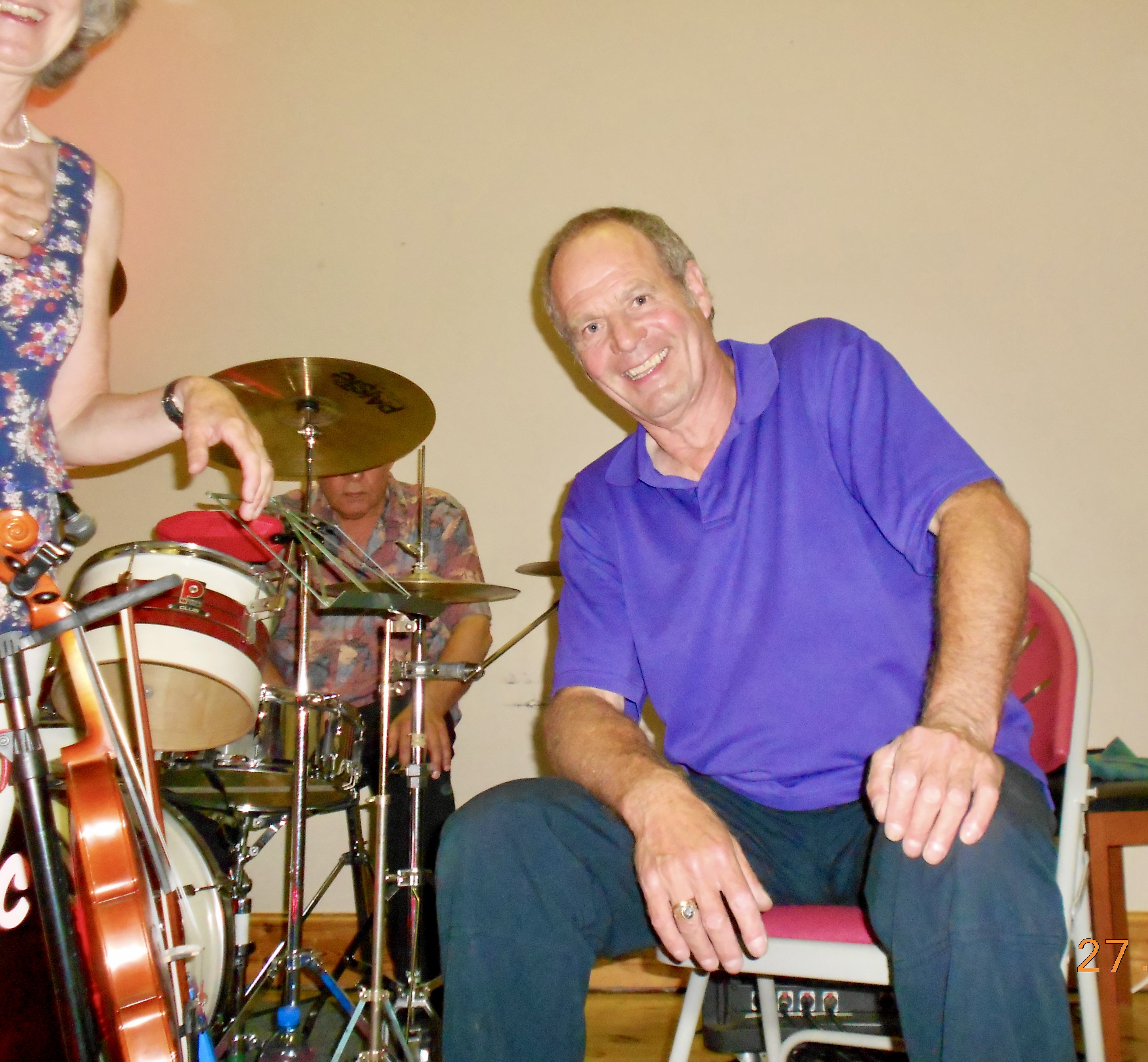 I first met Mick Graves, along with his wife and musical other half Sarah, in the 1970s. They were a mostly traditional, mostly instrumental duo at Chelmsford Folk Club and I was a songwriter and resident singer at the Blackbirds and Chestnuts clubs in Leyton and Walthamstow. They were one of the first to ask to cover one of my songs, The Old Wood Fire. They seemed a bit serious to me, if likeable and bright – also very good musicians. It wasn't until the 1980s that Peter Booth, guitarist and humorist, phoned me in Halstead to offer me a gig playing bass with him, Mick and Sarah, who were doing English barn-dances as the Metric Foot Band. I borrowed a bass and an amp. The gig was good and they played well. After a while, Pete and I changed their rather passive on-stage presence to loosening up, having a laugh, posing ironically and actually praising each other's playing when merited. Mick was always brilliant but shy. Sarah was brilliant too and actually fearless. I loved playing with them. We quickly started doing songs. I remember Pete's enormous presence, standing posed on his tiny amplifier, like a giant on a transistor radio set and everyone laughing.
According to June Thaine, a small group has been working on the future of Flying Folk Club. Everyone concerned is 100% positive that the club should continue and there has been a good response from those willing to source a venue and to host a night initially.
The date and venue we now have for the celebration of Geoff and Myrtle's lives are
Saturday 25th September at 8.00 pm. at The Norfolk Lurcher, Highhouse Farm Ln, Colton, Norwich NR9 5DG.
Thereafter, we are looking to set up nights not too far out of the city during the rest of the winter months, planning to venture further afield as the weather improves in 2022.
Flying Folk belongs to us all, and when we meet, please come forward with ideas of how you can contribute to ensure its success going forward. It is almost impossible to comprehend how we will manage this without Geoff at the helm, but manage it we must.
To opt into future communications re Flying Folk, please send your email contact address to Louise at This email address is being protected from spambots. You need JavaScript enabled to view it. I am hopeful of a smooth handover and remain contactable while the new contact address takes hold.
We are also looking to set up a Facebook page for Flying Folk, where other similar folk events may be posted.
One of Geoff's great strengths was his inclusivity which helped us build Flying Folk over the years, so, in the same spirit, every one of us is included in its future. Naturally we are all at the mercy of Covid restrictions and obviously, these will dictate the future. So if we can, lets all meet up on September 25th at The Norfolk Lurcher and give Geoff and Myrtle a superb send-off.
It is hoped that we can hold an annual Geoff Day each September and also it is considered important to keep the Boxing Day tradition alive. To that end, The Lurcher has kindly offered to be available to us from 1.00 pm to 6.00 pm this year.