Article by Dawn Wakefield with contributions from Finn Collinson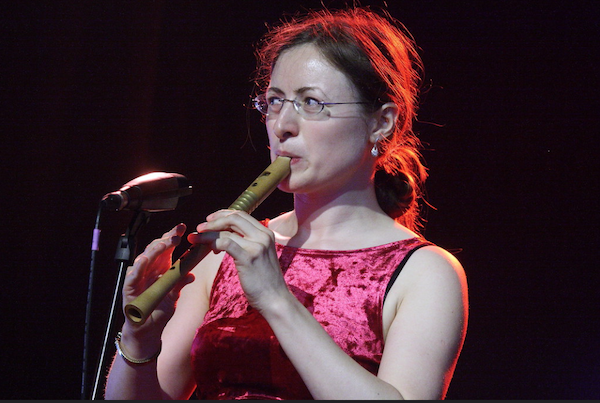 Emily AskewThis article was originally written for the Recorder Magazine which is distributed nationally to members of the Society of Recorder Players (SRP) and also members of The European Recorder Teachers Association (ERTA). As a member of ERTA, I wrote this as an invitation to teachers and students to explore more folk music. Adapting it slightly for Mardles, I realise you are already fans of folk music, but you may need some encouraging to appreciate the recorder! It often has a bad press because of people's memories of beginner primary school classes on mass descant recorders, often with inexperienced teachers. However do read on as there is much more to the recorder than that! For a start there are different sizes and shapes of recorder: sopranino, descant, treble, tenor and bass, all with their individual beautiful sound qualities and in experienced hands they do sound good. Although this article focuses a lot on printed material, learning tunes by ear is more traditional and is still very much an option, one that was not always made clear in school muisc lessons in the past. Personally though, I find the ability to read music opens up such a wide range of material that I can learn independently, so I would recommend it as a skill, but others I know work more easily by ear. The main thing is to enjoy music and play whatever attracts you.
Whether you are learning 'just for fun' or looking for plenty of varied good tunes in between grade exams, folk music both from the British Isles and further afield provides a rich and rewarding source of varied music. I personally have been both a 'classical' and a folk player for many years. I run a monthly folk session in a local pub here in North Norfolk and attend others in the area; I have many happy memories of playing for dance while fronting a ceilidh band on descant recorder, and also playing with various informal groups for Balkan folk dancing.