Introducing Thorington Theatre
The new 350-seat outdoor live music and theatre venue on the Suffolk Coast. Built in the husk of a WWII bomb crater that has been reclaimed by nature, the theatre is surrounded by woodland, birdsong and the gentle rustling of trees.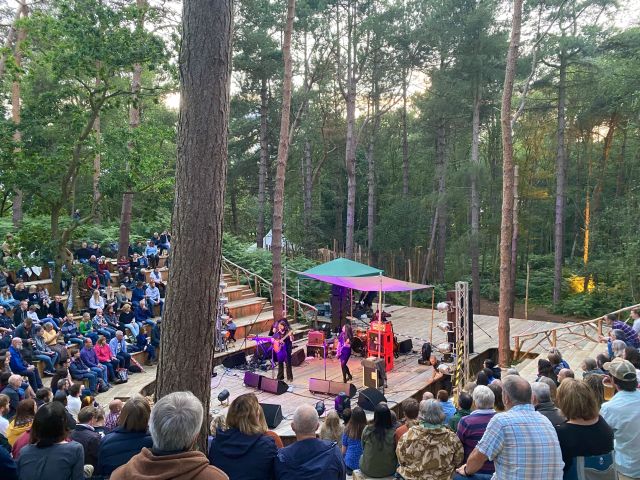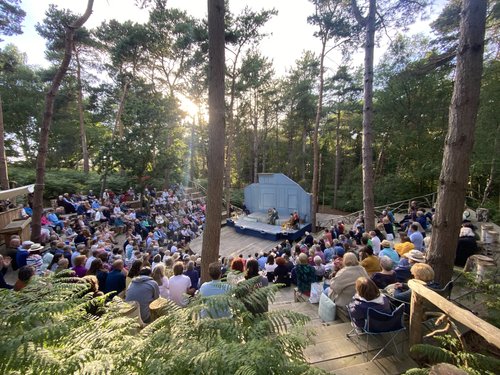 For those that haven't been yet, Thorington Theatre are quickly establishing themselves as one of the best live music venues in the region. Not only is the calibre of performer improving year on year, but the theatre also serves as a woodland getaway. It's a hidden gem in an area of outstanding natural beauty, where you can leave the hustle and bustle of the everyday behind and soak in the great outdoors with a drink in hand. Last season (Summer 2022) groups like, The Spooky Men's Chorale, Alabama 3, James Righton, John Etheridge and more blew audiences away with shows that blurred the line between audience and performers. The layout of the stage space puts performers within touching distance.
"Perhaps the most memorable for me was folk-trio Gavin, Fairhall and Lever, who played completely unplugged last summer" says Oscar, Thorington's Theatre Manager. "Thanks to their beautiful playing and the space's unique acoustics they created an incredibly intimate atmosphere. At points throughout the gig it felt like there were interactions, or calls and responses, between the surrounding birdlife and the band."
This year, their season kicks off on May 26th with The Trials of Cato (2019 FolkAward Best Album winners) who are stopping off as part of the world tour of their latest album, Gog Magog. On top of that you can expect performances from John Smith, The Young'uns, Melrose Quartet and Roo Panes at the inaugural Pax Festival. Alongside music there is also a massive selection of comedy, outdoor theatre, poetry and storytelling to choose from, check out their website and join the Thorington team in the woods this summer.