After going to this year's Stepdancing competition at the Blaxhall Ship, and witnessing first hand the brilliant dancing of Doreen West-O'Connor, I decided I'd interview Doreen to find out a bit more about what she does and how she does it. This is my interview with her. (It's obvious, I know, but my questions are in bold type and Doreen's answers are in italics.)  Simon Haines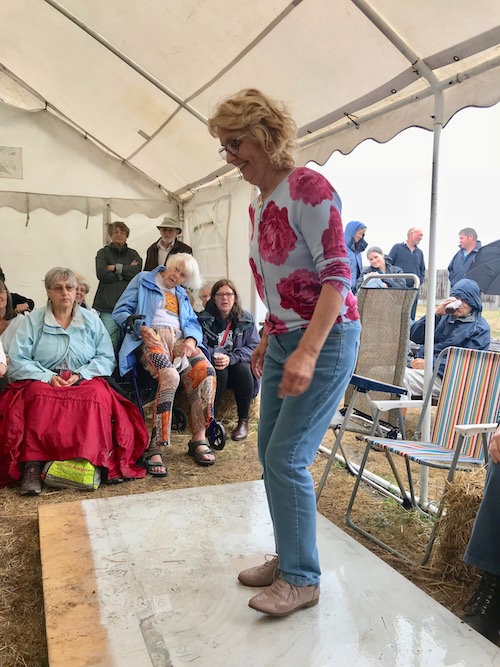 Thanks for agreeing to talk to me Doreen. Can I start by asking you how you would describe the step dancing you do to someone who had never seen it?
Well, it's a free-style dance. I could learn you a basic step and then at the end of the day, obviously when you've learnt that if you like to add something else in to it, then you can.  It's mainly about rhythm – you know. I always say it goes from the head to the feet. You know that's the way I describe it to myself.
Who taught you?
I was self-taught.
But you must have seen someone else doing it, did you?
Yes, I've seen it hundreds and hundreds of times. My husband, Percy, inspired me more than anything - he was such a wonderful dancer. And he'd been dancing since he was eight. He had his own style – most steppers do have their own style.