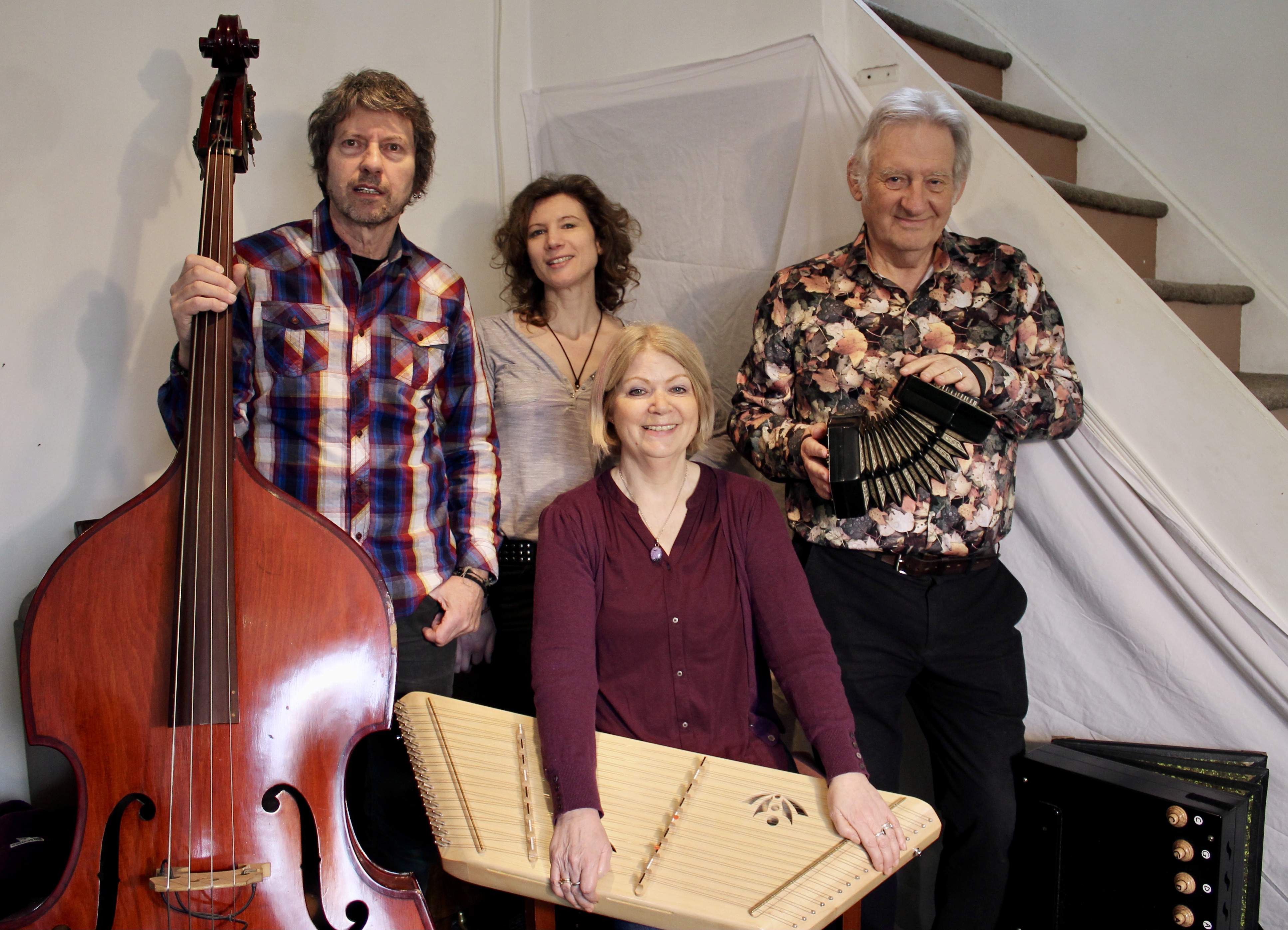 If you keep an eye on the Mardles Events list you may have noticed that between June and October there are six events listed as Blake Morrison and The Hosepipe Band in a whole variety of venues in our area including the Electric Palace in Harwich, Dunwich Museum, Wingfield Barns, and John Mills Theatre, Ipswich.

If you live in East Anglia, you may have come across the Hosepipe Band who have played for ceilidhs around the region for the last 30 years, but you may not be so familiar with the poet and novelist Blake Morrison.


Let me start the story from the beginning. Since 2015, in addition to playing for ceilidhs, the Hosepipe Band has composed and played music to accompany the poetry of Martin Newell. In this formation, we've played arts centres, literary festivals, folk clubs, Folk East and Latitude, performing Song of the Waterlily, Black Shuck and The Green Children (of Woolpit). This is a onging project; we have three events with Martin in June this year.
Then a couple of years ago, browsing in the Woodbridge bookshop, I came across a slim volume of poetry, whose title caught my eye. It was the name of a place on the coast I knew well: Shingle Street. The first, very long poem in the collection The Ballad of Shingle Street was a wonderful evocation of this amazing beach just down the coast from Orford. Here's an extract:
From Shingle Street
To Orford Ness
The waves maraud,
The winds oppress,
The earth can't help
But acquiesce
For this is east, and east means loss,
A lessening shore, receding ground,
Three feet gone last year, four feet this.
Where land runs out and nothing's sound.
Nothing lasts long on Shingle Street"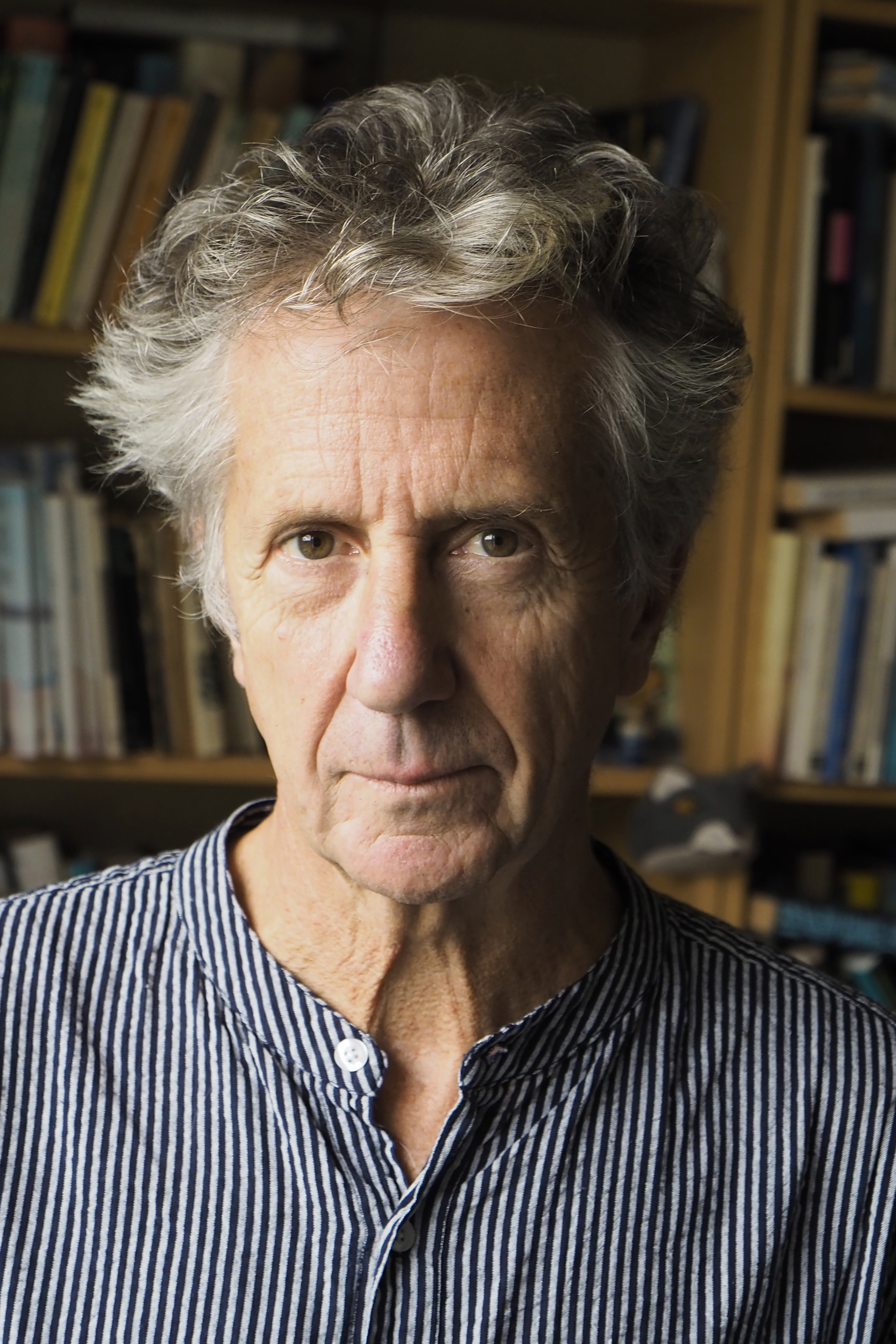 This would be great piece to put to music, I thought, so in a burst of enthusiasm, I contacted Blake Morrison and asked what he thought about having this poem set to music. Blake's reply was positive, so we set to work and Cara Bruns composed a beautiful piano piece to accompany the Ballad. I then realised that there were several other of Blake's poems featuring aspects of the Suffolk coast: Covehithe, Flotsam and Dunwich. By choosing four poems to accompany, we could compose a broader range of music. We made a recording with me reading the poems accompanied by our music, then sent Blake a copy of the CD. He liked what we'd done and said it'd be good if we could perhaps perform the work live. We had envisaged doing this but weren't sure how or where we might do it. When I said it would be difficult for me to read the poems at the same time as playing the music, Blake offered to be the reader. We soon reckoned that a live performance would have to last at least an hour, so we set about choosing more poems and composing more music. The result is that we now have recordings of Blake reading twelve of his poems, mostly related to East Suffolk, accompanied by our music. By the time we start our summer performances we will have produced a complete recording.
Going back a few steps, having come across the Shingle Street collection, I looked into what else Blake had written and discovered that he was prolific; he had written three novels: The Last Weekend, South of the River and The Executor, two memoirs: And When Did You Last See Your Father? - made into a feature film starring Colin Firth and Jim Broadbent - and Things My Mother Never Told, as well as As If, a moving and insightful study of the murder of James Bulger and the trial of the young perpetrators. He had also written playscripts, libretti and several other collections of poetry including the 100-verse Ballad of the Yorkshire Ripper.
Here are a couple sample tracks with Blake reading: Covehithe and Dunwich

Covehithe

Dunwich
For our poetry projects The Hosepipe Band is:
• Cara Bruns – keyboard
• Simon Haines – melodeon, concertina, footbass, hurdy gurdy,
• Peter Nice – guitar, upright bass, schwirrbogen
• Val Woollard – recorders, hammered dulcimer, bagpipes, flute, desk bells, glockenspiel
Find out more about Blake on his website: https://blakemorrison.net
Read more about this project and listen to additional samples of poems with music here: https://www.hosepipeband.co.uk/the-hosepipe-band-with-blake-morrison/
And maybe we'll see you at one this summer's performances.