Born in Palestine, raised in Beccles, Suffolk, Tony, now 75, came upon his first melodeon by accident in the very early 1950s. His Uncle Sam visited from America (yes, Uncle Sam really was his name) staying with Tony, his two brothers, mother and father, and left the family his two-row diatonic Hohner instrument on his return.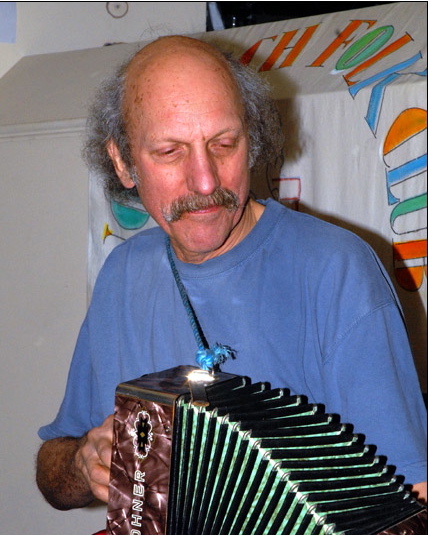 At the time there were no other instruments in the family home, and Tony was the only one to show interest in Uncle Sam's melodeon. He proceeded to teach himself to play by listening to a whole spectrum of music of the day mainly on the wireless, particularly that of Jimmy Shand, developing his own unique style of playing what he heard, unconstrained by academic musical conventions. He says modestly, "I could play the mouth organ, and it was the same system, except for bellows instead of lungs!"
In his own understated way, Tony characterises his style of playing as slow and lazy, while being gentle with the instrument. All of this is true to a degree, but, thanks to his exceptional musicality and supreme talent, he coaxes much more from the instrument than others, 'painting' rhythmic, multi layered musical 'pictures' of melody, counter melody and harmony with both treble and bass ends in a relaxed and apparently effortless manner; it's as if he were playing with two pairs of hands at the very least. And his repertoire doesn't simply comprise English, Scottish, Irish, American and French Canadian folk music either; thanks to his early, eclectic, musical influences he is as adept at playing the likes of the Trumpet Voluntary as the Trumpet Hornpipe, or accompanying himself singing anything from Sea Shanties to South American Blues. On top of this he pens and performs his own well-crafted songs and tunes, the former ranging from the hilarious to the hugely poignant.
Tony says that prior to the age of 22 he played largely to himself until he left home and attended Matlock Teacher Training College in Derbyshire. Here he first encountered folk music at the local Folk Club, but never thought to play the melodeon, favouring the guitar instead. "I only really went to have a few beers and chat up the girls." he says.
On leaving Matlock he moved to London where he worked at an animation studios, and while there met a man called Vernon Haddock (it's true…) who told him about Islington Folk Club at the King's Head. Run by Rod and Danny Stradling in the 1970s, it was like a revelation to him – a traditional based club booking artists from around the UK and beyond, like the Stewarts of Blair, Irish piper Seamus Ennis, the Smith Gipsy Family from Suffolk and even Cotswold Morris Sides. The King's Head was a well-respected Club where Tony met a variety of other artists and experienced a considerable cross section of Folk music. It was here that he started playing the melodeon in public, accompanying songs on the melodeon which at the time was very rare, the instrument having been played crudely in England till then, in his view.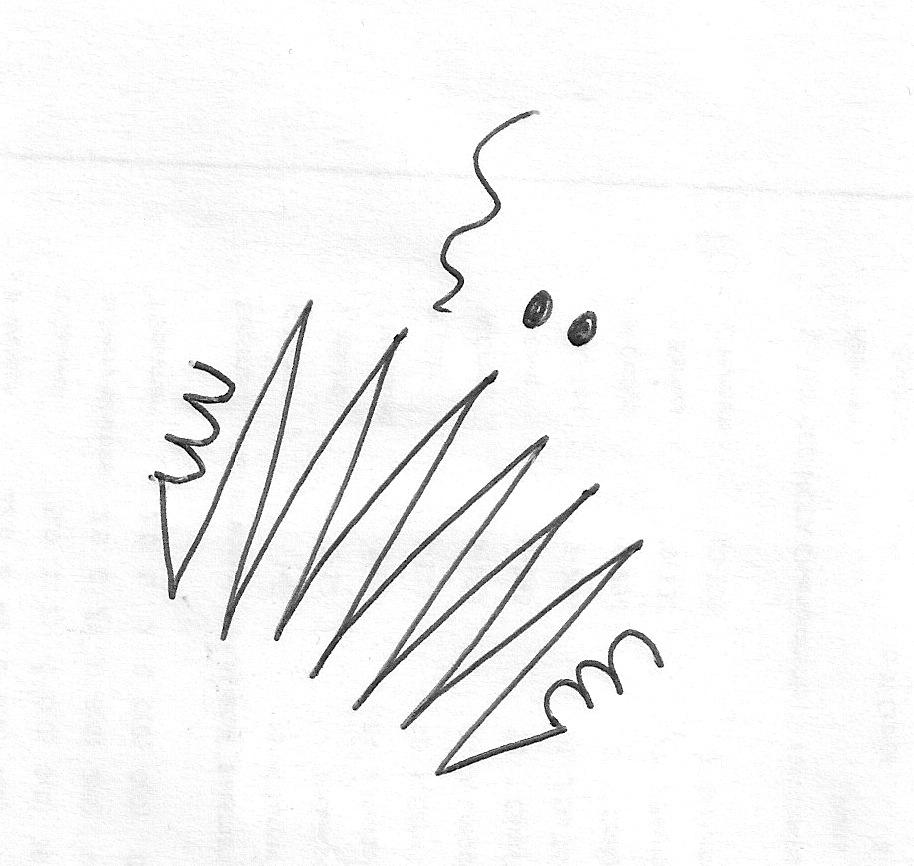 Tony also became a regular at the Hoy and Helmet Folk Club in Benfleet, Essex, where he befriended musician and singer Nic Jones, as well as becoming an honorary member of Chris Morley's East Suffolk Folk Band who played at venues like Blaxhall Ship and at Pinn Mill both in Suffolk (where he surprisingly remembers getting 'slaughtered' at Jill Roberts'- daughter of Bob Roberts - wedding). While staying with Chris and Jenny Morley he also met and befriended musician Johnny Moynihan and singer Annie Briggs.
Moving to Norwich in the early '70s, Tony met and married Sue and they had three children. He continued to play and, a few years later with a growing reputation, he was invited to play with Maddy Prior and June Tabor on their Silly Sisters album and to accompany them on tour. Johnny Moynihan, Andy Irvine and Danny Thompson also joined them and their paths crossed with Martin Carthy too; …exciting times and a great experience.
It was then his turn to stand in the spotlight when he was invited to make a solo recording of his music by Neil Wayne on his prestigious Derbyshire based Free Reed label, and so it was that his vinyl album, Field Vole Music, was released in 1977 to much acclaim in the folk world (recorded in two afternoon sessions, involving travelling in icy weather with Tony's wife, Sue, heavily pregnant; memorable for many reasons…). Not only did the record showcase Tony's unique style and ability, but, having been asked by Neil who he would like to accompany him, it included the playing of those highly talented rising stars of the folk world Nic Jones on fiddle and guitar, and Johnny Moynihan on mandolin, bouzouki and whistle, with Keith Pearsehouse and Ian McCoy adding voices to choruses.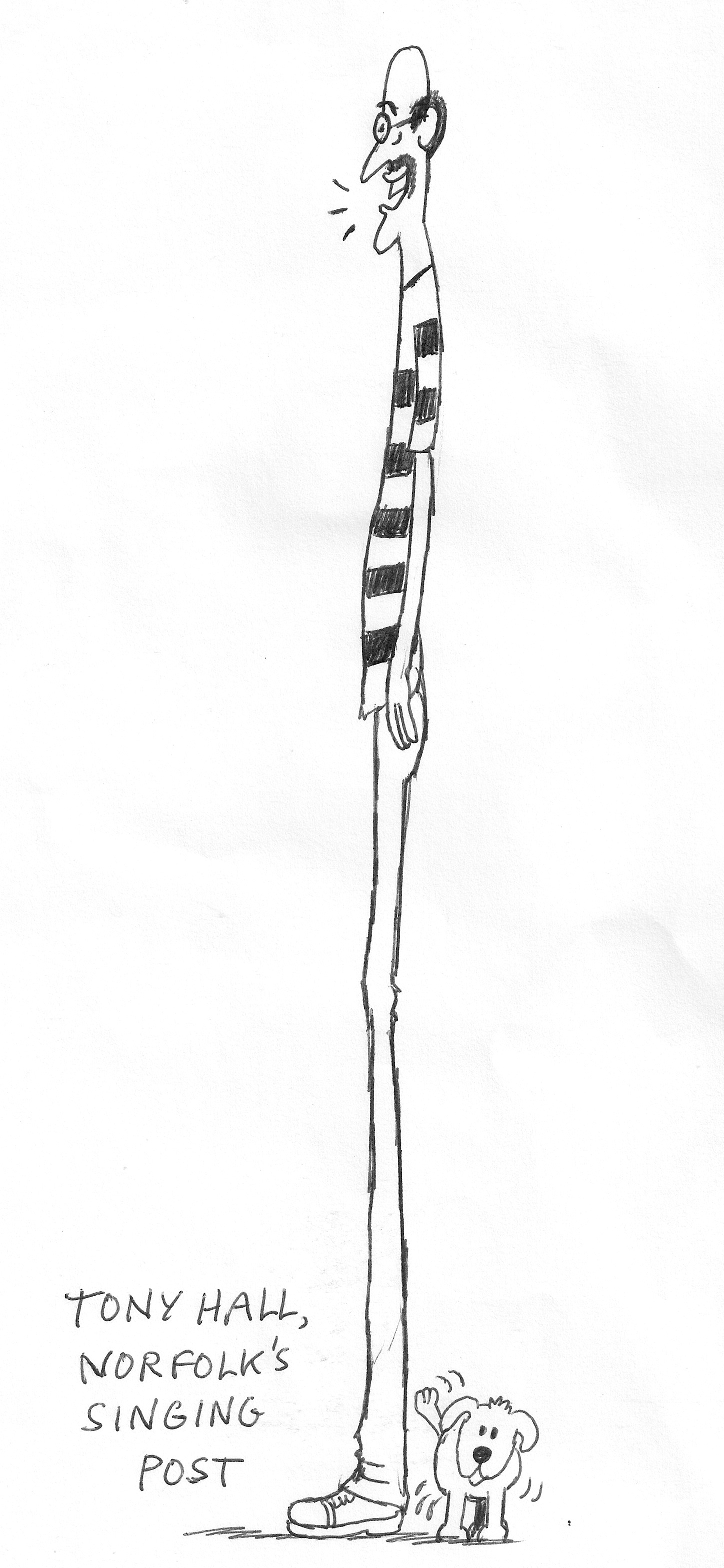 The success of Field Vole Music brought Tony further recognition from players and audiences alike and consolidated his reputation as a musician with a subtle and ground-breaking style of melodeon playing that was the envy of many an aspiring professional and amateur, and it is no surprise that he has continued to influence players and entertain audiences up to this day. He was subsequently invited to accompany Nic Jones on what was to become his classic benchmark album, Penguin Eggs, from which even more high profile recognition came. This clip, Tony's live playing of tune Inisheer, exemplifies his style:



Making his living as an artist, Tony continued to be much in demand as an accompanist and a soloist from clubs and festivals across the country and occasionally abroad, the former he would roar off to, on his motorbike, laden with his 'boxes' (as he calls his melodeons), or travel to by train if circumstances dictated, not being a car driver.
He continues to play frequently to this day, being booked by clubs for guest spots, and for concerts and festivals, and enjoys playing accompaniment for other musicians too. Here he can be guaranteed to give a thoroughly entertaining, spirited and enthralling display of his musical and vocal skills, laced with liberal sprinklings of his gentle and wry sense of humour. Over the intervening years he has added two CD albums to his discography, Mr Universe in 1995 and One Man Hand in 2008, both of which are superb examples of his musical talents.
In addition, for the last 45 years or so, his band, The Vonn Krapp Family Band, has played every week in Norwich up to the present; something of a record in itself. They currently reside at The Reindeer Pub, Dereham Road, Norwich, NR2 4AY, every Wednesday from 8.30pm.
If you have not seen this legend of the folk music world in action, can I encourage you to take whatever opportunity comes your way to do so? You will have a memorable experience at the hands of a supremely talented, yet humble, exponent of our treasured folk music tradition.
For bookings, please phone Tony direct on 01263 734245
And for you melodeon geeks – Tony has a preference for the basic, factory made, two-row, Hohner melodeons which have a more bassey sound quality. He has half a dozen of them.
Pete Rushmer – August 2018