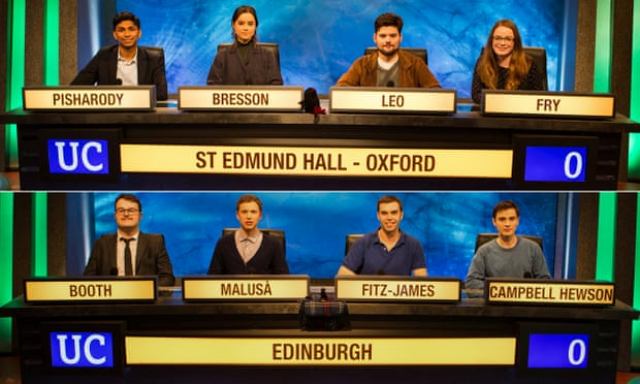 The final of University Challenge between Edinburgh University and St Edmund Hall, Oxford held on the 22nd April which might be described as the eve of St Georges Day asked the following topical question as it opener;
 "Bean Setting, Leapfrog and Laudnum Bunches are among specific examples of which traditional dance form?  Often accompanied by symbolic figures such as the Hobby Horse and Maid Marion; its name is thought to derive from an adjective applied historically to North West Africa and Islamic Spain".
The first answer given suggested Maypole Dancing but as this was an interruption it cost Edinburgh University a deduction of 5 points.  After a surprisingly long delay, which seemed to surprise Jeremy Paxman the correct answer came from Fry of St Edmund Hall.  Despite their good start the Oxford college lost out to Edinburgh in a closely fought final.
Someone behind the scenes at the Beeb knows his Morris dancing stuff and it was great to see Morris featured in a "prime-time" slot on national television.
Dave Evans