You are here:  

Morris Dancers protest in Parliament Square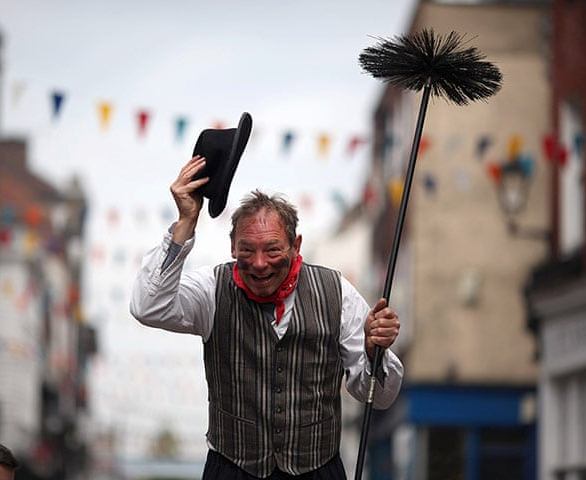 Rochester Sweeps Protest; Photo by Dan Kitwood, Getty Images
If you're a Morris Dancer looking for something to protest about tomorrow (23rd July 2019) and don't fancy making a fuss about the (s)election of our new Prime Minister, and Extinction Rebellion is not your cup of tea you may wish to join the protest by Morris Dancers in Parliament Square.
The protesting dancers mainly seem to come from Kent and are concerned about the change of date for next year's May Day Bank Holiday from the first Monday in May (4th) to the second Friday (8th May) so that it coincides with national celebrations for the 75th Anniversary of Victory in Europe Day aka V.E. Day. They claim this poses a threat to the Rochester Sweeps Festival which traditionally takes place on the early May Bank Holiday which has always been on a Monday since it was introduced by the Labour Party in 1978.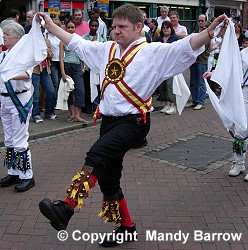 Eamon Andrews of Golden Star dancing at Rochester Sweeps Festival a few years ago
The Rochester Sweeps festival in its modern form dates back to 1980; the original, as described by Charles Dickens in Sketches by Boz in 1836, died out in the early 1900s.
Dave Evans