You are here:  

Halesworth Day of Dance 2022
Halesworth Day of Dance 2022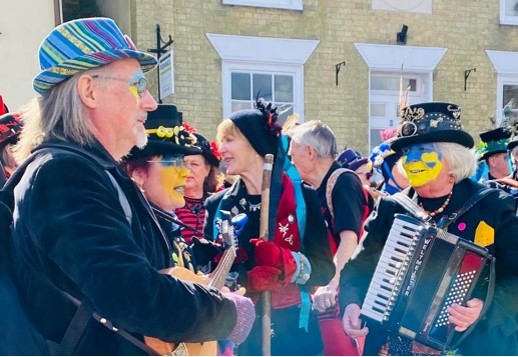 The spring sun shone over Halesworth on Saturday morning 2nd April as around 500 dancers and musicians converged in the Market Place for the 6th Halesworth Day of Dance. Colourfully clad teams were greeted by Chair of Council Rosemary Lewis before dancing together en masse in a joyful eruption of sound, movement, and colour. The hosts, Oxblood Molly, then led a procession around the town which culminated in a spectacular Guard of Honour up through the Thoroughfare.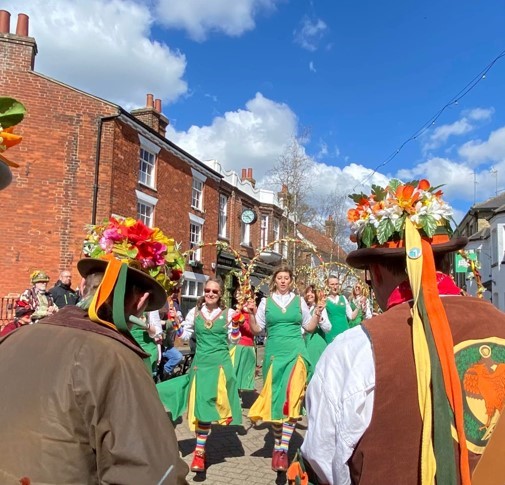 Music and dancing were everywhere throughout the day. Onlookers were treated to fabulous performances of Morris and Molly dancing by teams from all over East Anglia. An exotic air was added with dancing by the local Eastern Belly Dancing group, whilst a 40 strong team of majorettes from Eitorf (Halesworth's German Twin town) added their own magic to the proceedings. Ukulele players also had a chance to 'strut their stuff' with a mass Busking session in the Market Square.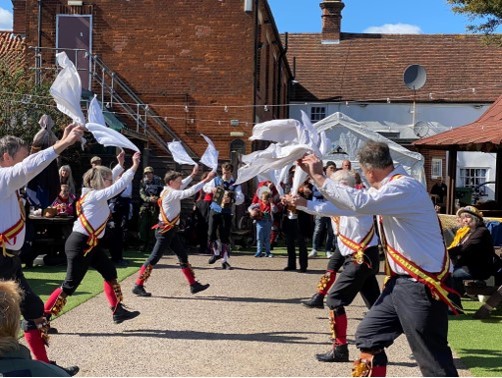 An uplifting sense of happiness pervaded the town. One onlooker commented "This is so lovely! It does your spirit good. I've been smiling all day!".
The day is rapidly becoming an important event in the Halesworth calendar and this year raised over £1300 for Motor Neurone Disease Association. The next Halesworth Day of Dance will take place on 1st April 2023.
Many people have contributed their own photos to the Halesworth Day of Dance Facebook page HERE, among which photographer sasastro has added an album with a link to flickr below
https://www.flickr.com/photos/sasastro/sets/72177720297847974/

Thank you to Linda Watterson for this article and pictures.