You are here:  

PAUL RILEY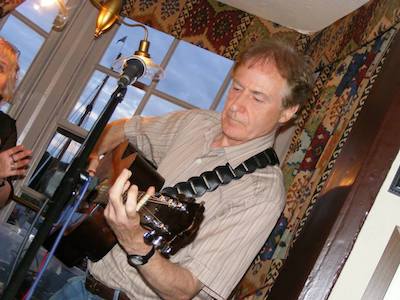 WHAT I DO
I have played in folk clubs, festivals and pubs as a soloist and with various collaborators since the 1970s. I play a mix of instrumentals and self-penned songs, folk and near folk, folk-blues and non-folk if it takes my fancy! I play guitar and mandolin.
I have recorded a CD The Wanderer – mostly original material, which has been well-received.
I CAN OFFER
30-minute concert spots up to full length club sets (e.g. 2 x 45 minutes or longer).
SAMPLES OF MY MUSIC
An October Song
One scotch, one bourbon, one beer
CONTACT
Phone 01206 546877 and 07847267899
Email This email address is being protected from spambots. You need JavaScript enabled to view it.