You are here:  

THE HOSEPIPE BAND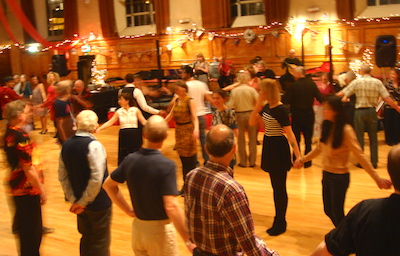 WHAT WE DO
The Hosepipe Band is usually a four-piece band playing for English ceilidhs / barn dances. We play for public events – festivals / public dances – and private events – weddings, parties etc.
Our repertoire combines traditional dance tunes from England, Ireland, Scotland and elsewhere with our own compositions.

We have made five recordings, all of which are available in various forms from our website.
We also work regularly with the Essex poet Martin Newell, providing musical accompaniment to his poetry. More information here: https://www.hosepipebandmartinnewell.co.uk
LINE-UP
Mandola, / Flute, Recorder, Bagpipes, Saxophone / Melodeon, Concertina / Bass guitar
WE CAN OFFER
English ceilidhs / Barn dances
Concert / club spots


SAMPLES OF OUR MUSIC
Speed The Plough / Hampstead Heath
May's Hornpipe / Jet's Hornpipe
CONTACT
Phone 07818 417780 / 01473 828745
Email This email address is being protected from spambots. You need JavaScript enabled to view it.
Website www.hosepipeband.co.uk