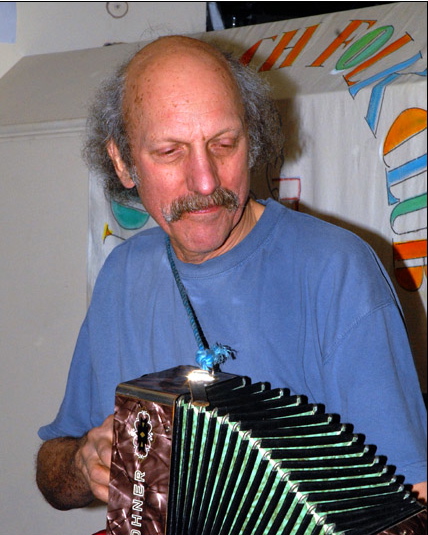 WHAT I DO
I sing varied songs, accompanying myself on Hohner melodeons and play a mixture of tunes. I have played at folk clubs and festivals all over the UK for the last forty-odd years.
I have made a number of solo recordings as well as playing on recordings by Shirley Collins, Nic Jones and The Silly Sisters (Maddy Prior and June Tabor) among others. I have also written a number of 'Norfolky' songs.
WHAT I CAN OFFER
Concert spots - from 30 minutes to full-length folk club sets (i.e. 2 x 45 minutes)
Melodeon workshops
Cartoons - I am a cartoonist and can supply all kinds of cartoons especially ones involving musical instruments!

SAMPLES OF MY MUSIC
The Weaver's March
Down On The Hard

CONTACT
Phone 01263 734245 [pm only]
Address Forge Cottage, The Street, Oulton, Norfolk, NR11 6AF