NORFOLK FOLK ASSOCIATION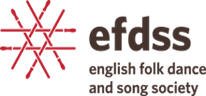 Singing & Dancing all the year round!
Affiliated to www.efdss.org
Aims to promote and encourage Folk Music and Dance in the County
Ran Folk dances & events till early 2018 in striking distance of Norwich - see examples below
Published FOLKLIST * until July 2017 containing details of Morris and Molly Sides, Local Dance Clubs, Folk Song and Music Clubs across the County. * for up to date details click on 'WHAT'S ON' at the top of this page
Is now working in partnership with Suffolk Folk as MARDLES www.mardles.org.uk
Membership is FREE from 1st January 2018! To subscribe to the Mardles mailing list...
Click on 'Mardles' at the top of this page, or contact NFA Committee Members David Radnedge (Hon Secretary) Tel: 01603 615524 or Peter Rushmer on

This email address is being protected from spambots. You need JavaScript enabled to view it.
FOR CURRENT EVENTS - Click on 'WHAT'S ON' at top of this page
The following are examples of events and sources of information that NFA ran or helped promote, previously:
EXAMPLES OF DANCES FORMERLY HELD AT BAWBURGH VILLAGE HALL - NR9 3LL
2nd December 2017 - Christmas Dance - Ian Whitehead with Kelly's Eye - £8.00 (members £7.00) 7.30pm.
14th April 2018 - Spring Dance - Paul Gardner with his own music - £4.00 7.30pm.
N.B. The Bawburgh based dances included FREE tea, coffee, soft drinks and a light DIY buffet: dancers brought a sweet &/or a savoury contribution to keep costs down. There were also be raffles.
EXAMPLES OF ASSOCIATED EVENTS
9th December 2017 - Folk Night Concert with folk trio Threescore & SPECIAL GUEST TONY HALL, melodeon maestro! - The Belfry Centre for Music and Arts, Overstrand, NR27 0NT 7pm.
10th Feb 2018 - Valentine's Dance - Bawburgh Village Hall.
23rd June 2018 - Summer Dance - Bawburgh Village Hall.
Two Tones Charity Dances on 23rd. September 2017 & 23 December 2017 at 7.30 pm. Venue, the Unitarian Church, Gt Yarmouth.
From September 2017, Tony Sundram will be running the Lowestoft Square and Folk Dance Club.
Tony is also running a U3A English Country Dance group, on 2nd. and 4th. Monday afternoons, from 2 to 4pm also at the Unitarian Church Hall, Great Yarmouth.
TO FIND THE LATEST ON OTHER EVENTS, BANDS, CALLERS AND THE FOLK ARTS
For Callers David Radnedge 01603 615524 now see Information on this website
For Dance Bands

This email address is being protected from spambots. You need JavaScript enabled to view it.

now see Information on this website
For East Anglian Region This website www.mardles.org and The East Anglian Traditional Music Trust at www.eatmt.org.uk
Nationally - The Full English - www.efdss.org/thefullenglish A ground breaking national online/searchable/digital archive of the Folk Arts, including education programmes, study days, activities for groups, schools, and communities, plus recordings by The Full English Band.
More -