Information from Brian Kell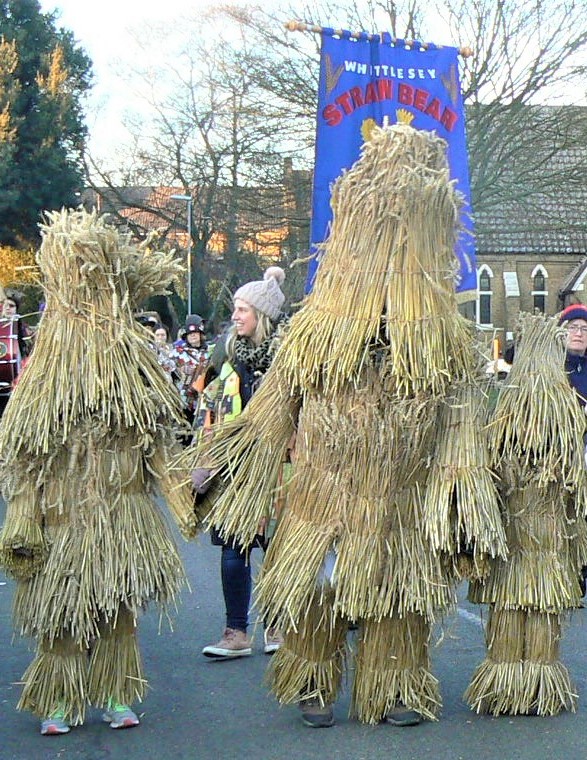 This internationally acclaimed event begins on Thursday 17 January 2019 with presentations  in all schools within our Town. Public events are as follows:-
Friday 18 January
Concert in the Ivy Leaf Club featuring Jack Rutter, Ursula Holden Gill and Keith Donnelly. Tickets are 10-00.

Saturday 19 January
Procession around town featuring lots of dance teams and of course the Straw Bear himself. In order to help us celebrate our 40th year, the 4 local primary schools, namely Alderman Jacobs, Coates, Park lane and New Road will be joining us in the morning procession from the Manor Leisure Centre to the Library. Each school will choose 5 pupils (selection process will be devised by the teachers) then, following our historic decorated plough, each pupil will carry 2 small hand made straw bears  made by Peter Williams with year plates representing the 40 years 1980 to 2019. (Parents and teachers, cameras at the ready) Following the festival, the schools will be taking their little bears back with them to put on display for the other school children. The local photographer Chris Brudenell has kindly agreed to donate his services to produce a framed photographic record of all the children together. Following production, these will be presented to each school later in the year.  Our thanks go to Chris for this kind offer. We all look forward to seeing this unique procession and we encourage all spectators to give the children a big cheer as they pass. The festival will also feature free presentations in Methodist/ United Reformed Church, Queen Street, Story Telling with Carl Merry and in the Town Hall,  Market Street, Poets United and acoustic songs by Gregg Russell.
The now traditional Barn Dance at Sir Harry Smith Community College will feature Simon Care's band Banter. (Tickets £12-00).
Sunday 20 January
The Grand Finale is again at Sir Harry Smith Community College, 12 till 2-30. Another free event.
For further information visit www.strawbear.org.uk box office 07857 357 970 (answer phone).