You are here:  

21st Century Morris?
Page 5 of 5
So can we feel confident about the future of Morris in the East?  There has been a bit of a clear out, not just of male sides and not just Cotswold sides; mixed sides have suffered even more badly than the men.  There have been attempts to create new men's sides (Milton MM) but successful new sides, although not just Border, are overwhelmingly mixed.  There are plenty of single gender sides that have been around for years and new sides have been consistently created throughout the region.  So, yes I feel that the revivalist sides of the 1970s have done well.  They have not all survived into a new century but they have kept the tradition going and have inspired a younger generation of dancers to reinvent, extend and diversify the Morris family. 
Sadly the only photos of dead parrots that I can find are of Haverhill Harlots, Lobster Potties, and Mount Bures MM but if readers would like to send in photos or articles about any of the dead parrots, especially Rusty Relics, Duck Race or Sally B's I'd be delighted to receive them.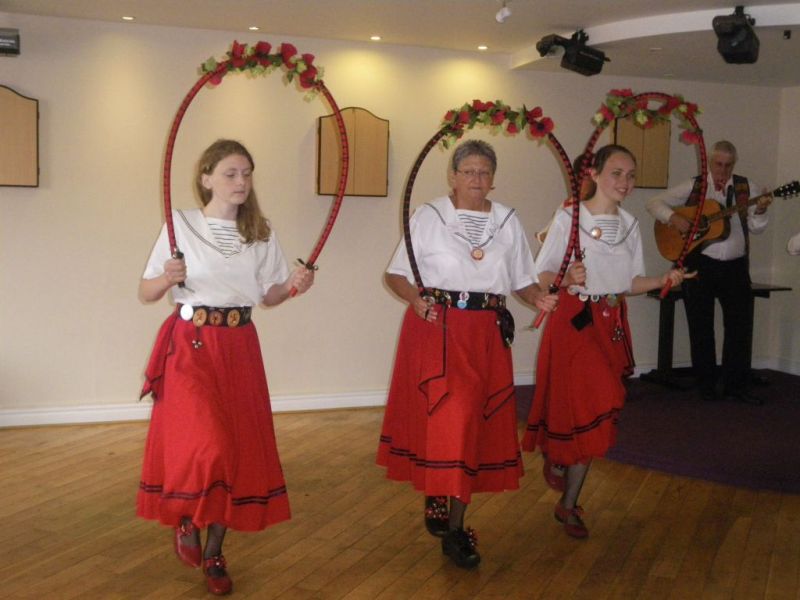 Lobster Potties
Haverhill Harlots dancing in Hundon   on St Georges Day in 2010 (approx)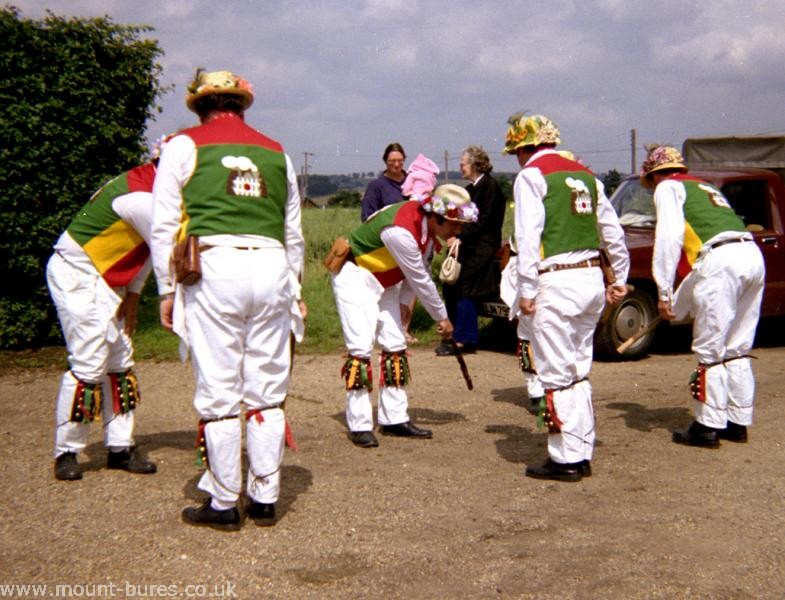 Mount Bures Morris Men dancing Bean Setting in 1983 (photo by Paul Pugh)
Dave Evans
(September 2017)