You are here:  

21st Century Morris?
Page 4 of 5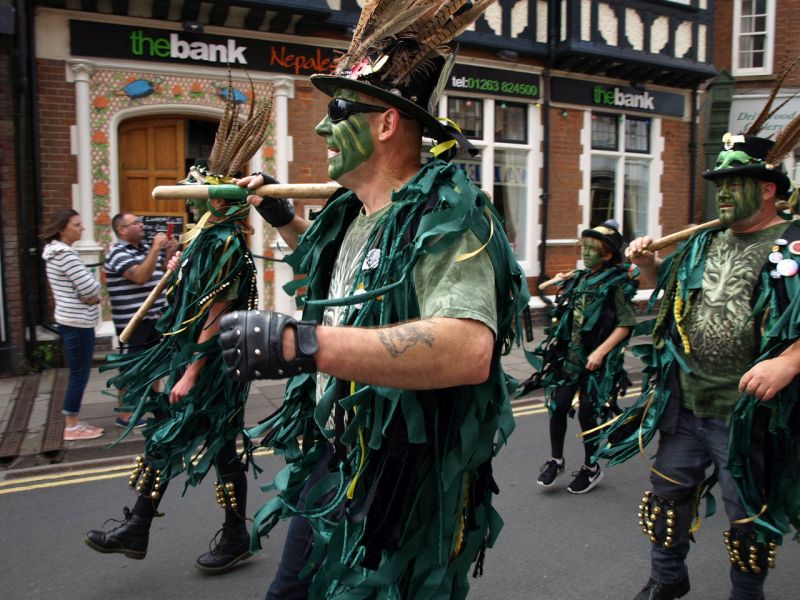 Sutton Masque on the rampage in Sheringham 2017
Suffolk has a new Cotswold side (Rumburgh 2008), and Ox Blood Molly (2005) as well as three of the newest sides in the region; Old School Rapper (2015?), Slack Ma Girdle ("Steam Punk" Border 2016) and Treacle Miners (Border) whose first public performance was this year at FolkEast.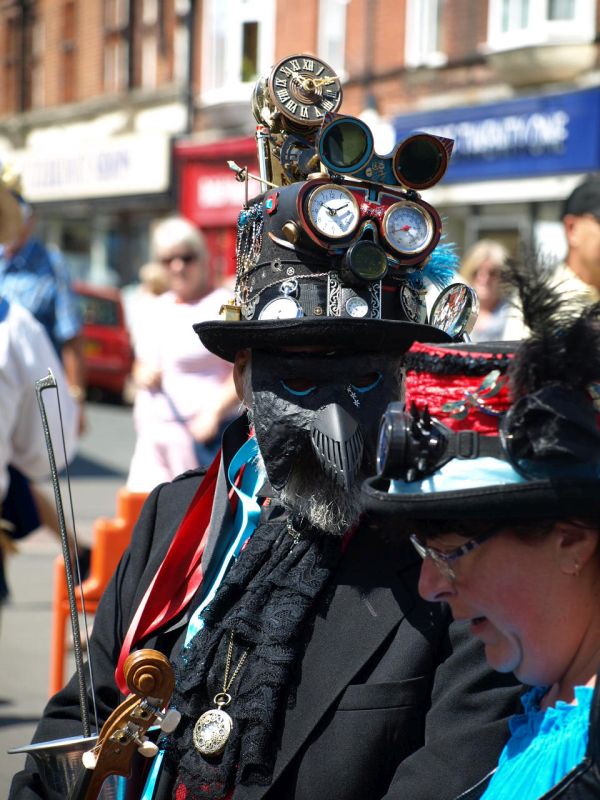 Slack Ma Girdle musician with founder member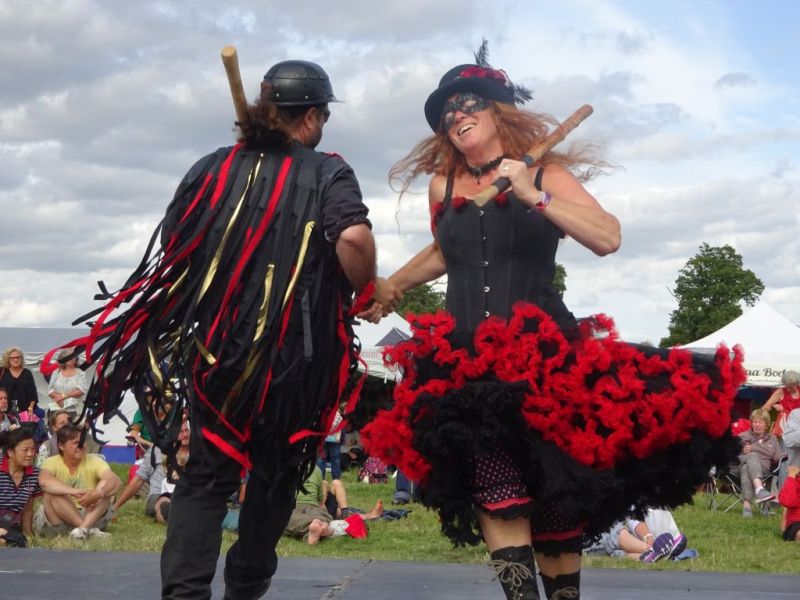 Treacle Miners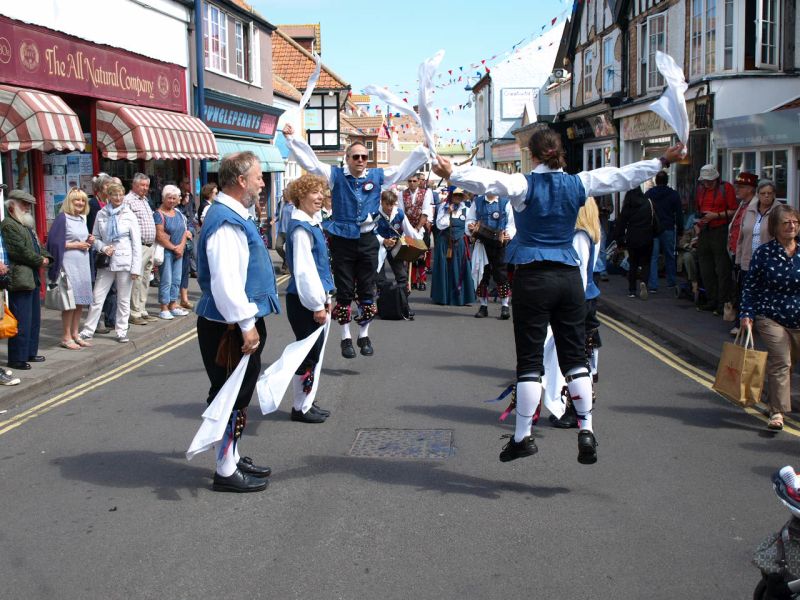 Rumburgh get airborne at Sheringham 2017