Written by Val Woollard
Mardles prides itself on covering music of the four counties and recently some CDs have come into HQ representing each of these. From Norfolk we have the delightful Alden Patterson Dashwood, from Suffolk the up-and-coming home grown Megan Wisdom, from Cambridgeshire the talent that is Red Velvet and from Essex we include extraordinary songwriter Tony Winn, who, although now firmly rooted in the Suffolk village of Laxfield, spent many years in Kelvedon, Essex.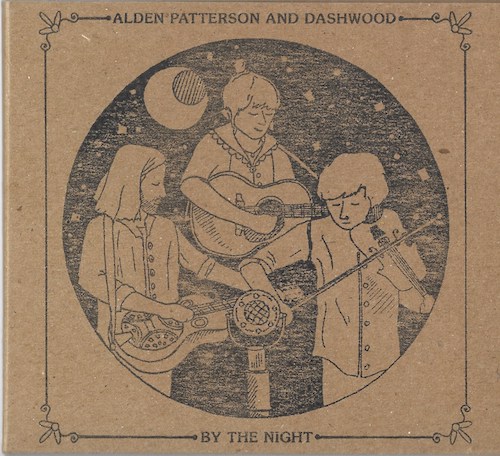 Starting in Norwich, Norfolk, Alden, Patterson and Dashwood are Christina (vocals/guitar), Alex (fiddle/vocals) and Noel (dobro/vocals). Their homespun-style CD is entitled By The Nightwhich they have performed in an extensive gig list all over the UK. Their music encompasses the 'Americana/country' part of the folk spectrum with accessible songs and charming melodies, some traditional and some self-penned. Their own songs are inspired by books, stories and even an Attenborough wildlife programme, and the traditional numbers are arranged to suit their own mellow style.  Their perfectly harmonising voices are used to greatest effect on the unaccompanied 'Red Rocking Chair' and in 'Railroad' and it's nice to hear the contrast of either Noel or Alex taking the lead vocal on 'Blow the Wind'. Their instruments are used to embellish the songs not to show off, although occasionally a tasteful solo break is added in keeping with the style of music. Nice to see an instrumental number, Noel's The Nerves. Website.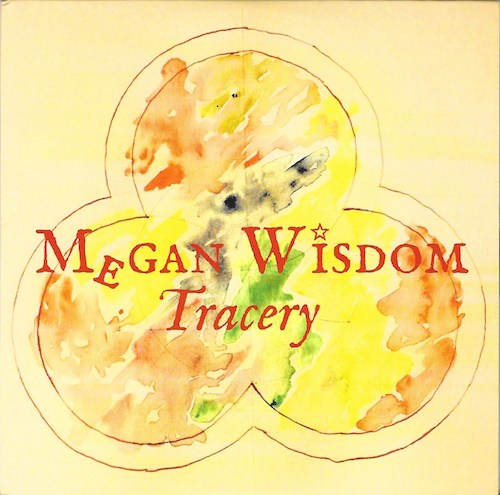 Moving south to Suffolk, Megan Wisdom is a traditional folk singer who has been performing for a number of years with a repertoire drawn mostly from the Suffolk pub sessions she has attended and taken part in. Megan is a talented whistle and saxophone player, but it is her clear, pure voice which is her main instrument. This debut EP, comprises five of her favourite songs, three unaccompanied and two backed by her expertly played table harmonium. The selection are mostly traditional with good stories including The Gardener and The Female Drummer. The final track is surely her theme tune How can I keep from singing? a Baptist hymn by Robert Wadsworth Lowry, 'A celebration of optimism and music' to which Megan has contributed her own final verse. She is definitely one to watch for the future. Website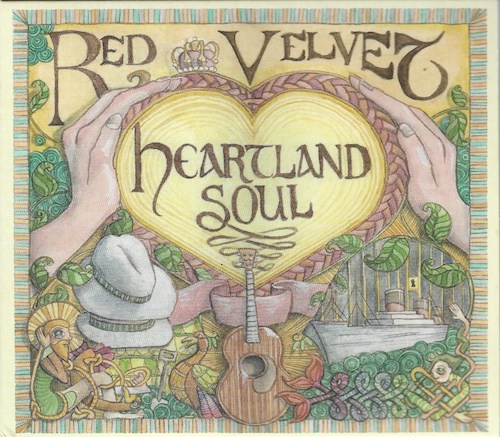 From Cambridgeshire we have a CD titled Heartland Soul by Red Velvet. The band is led by Dierdre Murphy (vocals) and Les Ray (vocals/guitar/mandolin/bass) who are joined by George Harper (harmonica/whistles), Colin Smith (drums/percussion), Chris Fox (trumpet/guitar/bass), Robin Gillan (fiddle/guitar/mandolin/guiro) and Gene Thunderbolt (piano). They mostly write their own songs inspired by such diverse subjects as Francis of Assisi (the Milky Way), an Argentinian sugar refinery (El Patron y el Diablo), private prisons and xenophobia (Stranger Welcome), all as metaphors for life. The trumpet gives a Spaghetti Western atmosphere on three tracks and in addition to a couple of contemporary songs by other writers they slot in the tear-jerking Carrickfergus and American Classic Night Train to Memphis. Nice addition of the harmonica on Ship in a Bottle and You Put a Spell on me, and piano on the final track Harbour vary the instrumentation. All in all a well-played and sung selection, a mixture of styles that works well. Website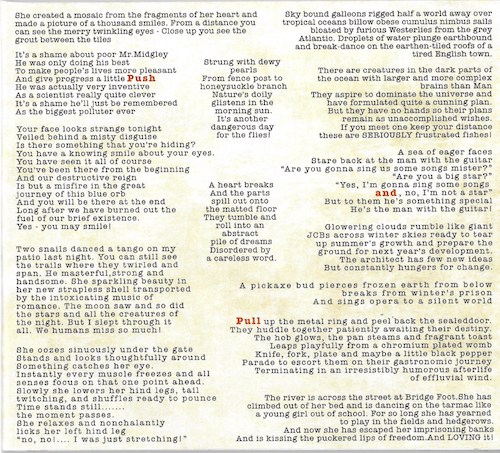 Finally, our Essex representative, Tony Winn, is one of those rare singer songwriters who is very good at what he does. His album Push and Pull was premiered at a packed launch in Kelvedon this summer where there and here his band comprises David Booth (percussion), Andy Trill (bass, guitar), Stephen Turnbull (keyboards), and the occasional cello, fiddle and sax. The obscure and mundane are not subjects that interest him and his songs often have a twist in the tale. The band sound is very funky, sometimes reminiscent of Graceland, but the pace slows in the middle of the album; Grock has a repeated refrain like a melodic shanty, Occasional Affairs features sparkling piano, and Helen Mulley shares the vocals on You'll be the ruin of me. You will be singing along to the anthemic Come and go with me long after the disc has left the turntable. Website


It is unfortunate that none of these artists, although perfectly able, is likely appear as headliners at the big folk festivals or clubs. Buy the CDs and you can have your own festival.