Review by Colin Hynson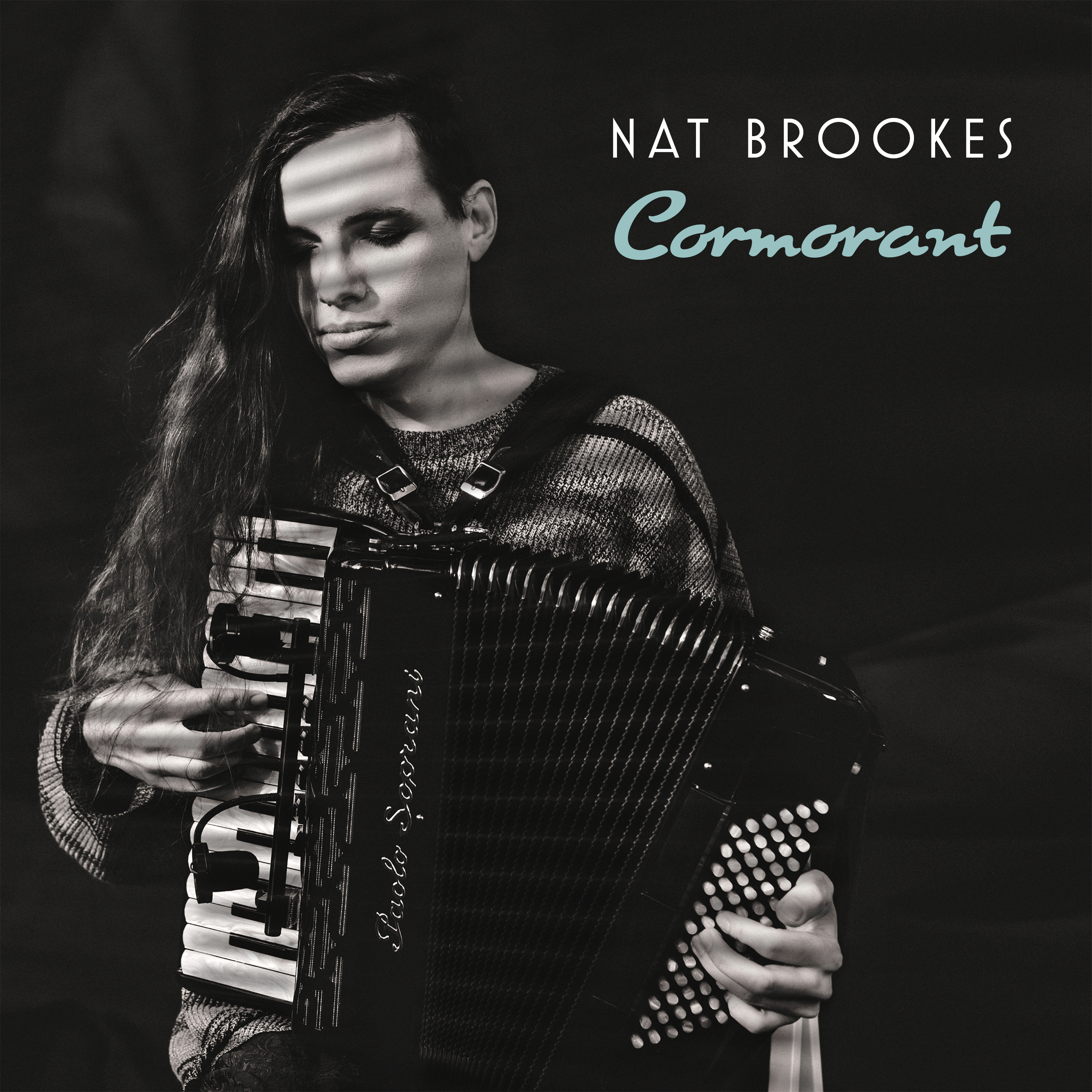 I have to admit that folk dance is not really something that I've ever got into in any serious way. I've been to more than my fair share of ceilidhs. I seem to remember having a shot at Swedish clog dancing at Towersey many years ago. That's about it. Consequently I've never felt the need to fully understand the different musical sequences that accompany folk dances. So I'd be hard pressed to tell you the difference between a polka, a hornpipe, a jig, a mazurka etc. However, this first album by the excellent accordion player Nat Brookes has helped me to appreciate the music for folk dance better.
A little unusually Suffolk born and raised Nat came to folk music after training as a classical musician/composer at York University. It was at York that her love of folk music first blossomed and it sat alongside a continuing interest in classical forms. Nat wanted to weave together folk and classical in a sort of reverse Vaughan Williams, Parry or Delius. She has drawn on her knowledge and training in classical music to write folk tunes.
All but three of the tracks on this album at written by Nat herself. Two are arrangements of traditional Manx and Irish tunes and there's one tune written by Jon Swayne (best known as a bagpipe-maker and member of Blozabella).
It kicks off with 'Mushroom Vent' (mushrooms will feature again later on in the album) and the title track 'Cormorant'. This track starts off with a solo accordion and with the other instruments slowly joining in. The track celebrates the diving of the cormorant and the fact that it's nearly impossible to predict where it will resurface. As someone who lives near the Norfolk Broads I can testify to watching these fine birds plunge into the water and then scanning the water's surface waiting for it to suddenly pop up. The tune playfully mimics that by moving in unexpected directions.
This playfulness continues with 'Painted Cuboracle/Bicycle Hunt'. A Cuboracle is a portmanteau word to describe a wooden accordian case owed by Nat that apparently could have doubled up as a coracle. 'Bicycle Hunt' is a tribute to the family Golden Retriever. 'Nat's Groovy Tune' is an opportunity for a long guitar solo before the instruments join in.
Jumping across a couple of tracks we have 'The Abbey/Motorway Mazurka' which is the first of two mazurkas on the album. Between this track and the second mazurka ('Bootleg Mazrka') is 'Steam Powered Sponge' which is a slower polka tune.
Mushrooms now make their second appearance with 'Mushroom Interval/The Round Jig' The title refers to an incident where Nat forgot to include mushrooms in a cooked breakfast so they become an elevenses instead. Something potentially melancholy becomes joyful instead.
We've now entered the last of the tracks on this album. 'The Good Old Way/Ultra Breath'. The 'Good Old Way' may be familiar to some of you as the Watersons did a version way back in the heady days of 1975. 'Ultra Breath' is a hornpipe to finish things off.
Every track on Cormorant is a tight arrangement between Nat on accordion; Deb Chalmers (from the high-energy dance band Steplings) on violin and viola; Tom Evans (who plays with the folk trio Understory) on guitar and bass and Sam Partridge (a member of Pons Aelius, one of my favourite bands at the moment) on flute. Along with their technical virtuosity the playfulness and sense of humour of this debut album draws you in.
You can listen to and order Cormorant on Bandcamp at: