Review by Colin Hynson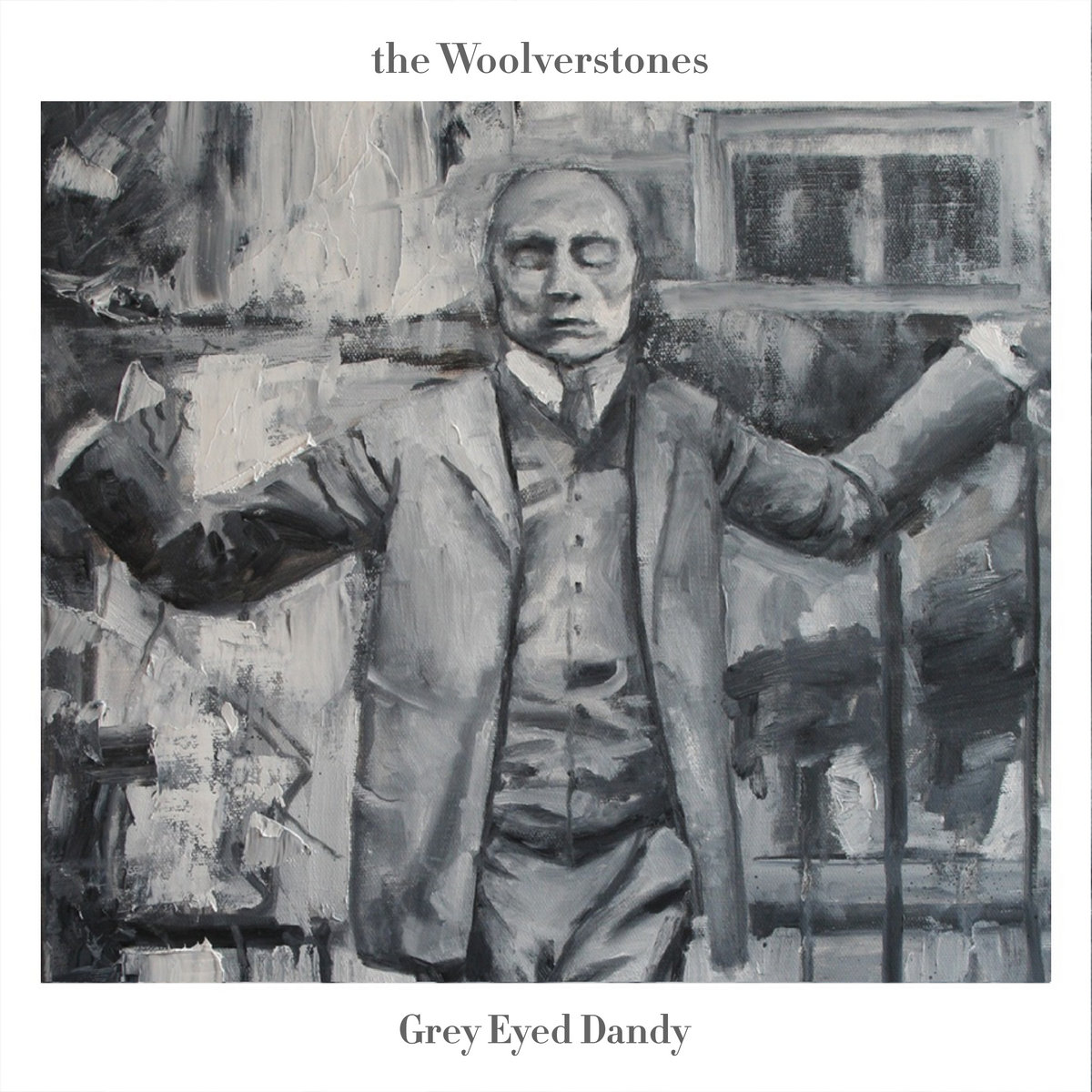 There was an article in the Guardian a little while ago about people getting together in social media groups to reminisce about the 'good old days', how everything just seemed better in the past and contemporary life somehow just isn't up to the job. If any of you feel like looking back to the early 1970s (even if you weren't actually there) then you couldn't do much better than listen to the debut album from a duo known as The Woolverstones.
The sound of early 1970s music weaves in and out of 'Grey Eyed Dandy' from start to finish. It's a mixture of psychedelia, the dark folk of bands like Comus, the pastoral sounds of Vashti Bunyan or Nick Cave, the folk-rock sounds of Fresh Maggots and with the musical jumping-about of the Incredible String Band (although this album sounds nothing like them).
The album kicks off with 'Tabanidae', a short flute and keyboard instrumental of less than a minute. It felt like a deceleration of what to expect throughout the rest of the album.
The next three tracks 'Parted Ways', 'Emerald Train' and 'Somebody's Fool' will appeal to any of you who like the dark pastoral corners of England that were explored by the acid folk underground of the late 1960s and early 1970s. 'Emerald Train' reminded me of the whimsy of some of the early prog rock bands of the time (e.g. the Wilde Flowers or Soft Machine) that came out of Canterbury.
'Holden Farragat' is a little bit of a departure from the tracks mentioned above in that it's much more rock-inspired but again with the jangly guitars and close harmonies that characterised 1970s rock music. This is followed by a rather charming short song about the imminent demise of a house mouse called, perhaps not surprisingly, 'Mouse'.
The seventh track 'Foie Gras Tin Tapping' is another move in a different direction. A piano is introduced to give this a far more jazz-inspired feel to it. Things get back onto familiar territory with the next few tracks. I'd like to give a special mention to the penultimate track 'Three Smiles in the Mirror' which immediately put me in mind of the gentler sounds of Nick Drake or Donavan.
The last track is 'Tabanidae II'. Perhaps this is a way of telling us all that the journey is complete. It was only when I listened to this last track that I googled the word tabanidae. It's the latin name for horse fly. Make of that what you will.
It's a great debut album and has the songs have a freshness about them from being well but not over-produced. Given that the producer is John Wood who produced Nick Drake's Pink Moon and John Martyn's Solid Air this isn't surprising.
You can listen to and order the album through their Bandcamp page at: https://thewoolverstones.bandcamp.com/album/grey-eyed-dandy