Review by Colin Hynson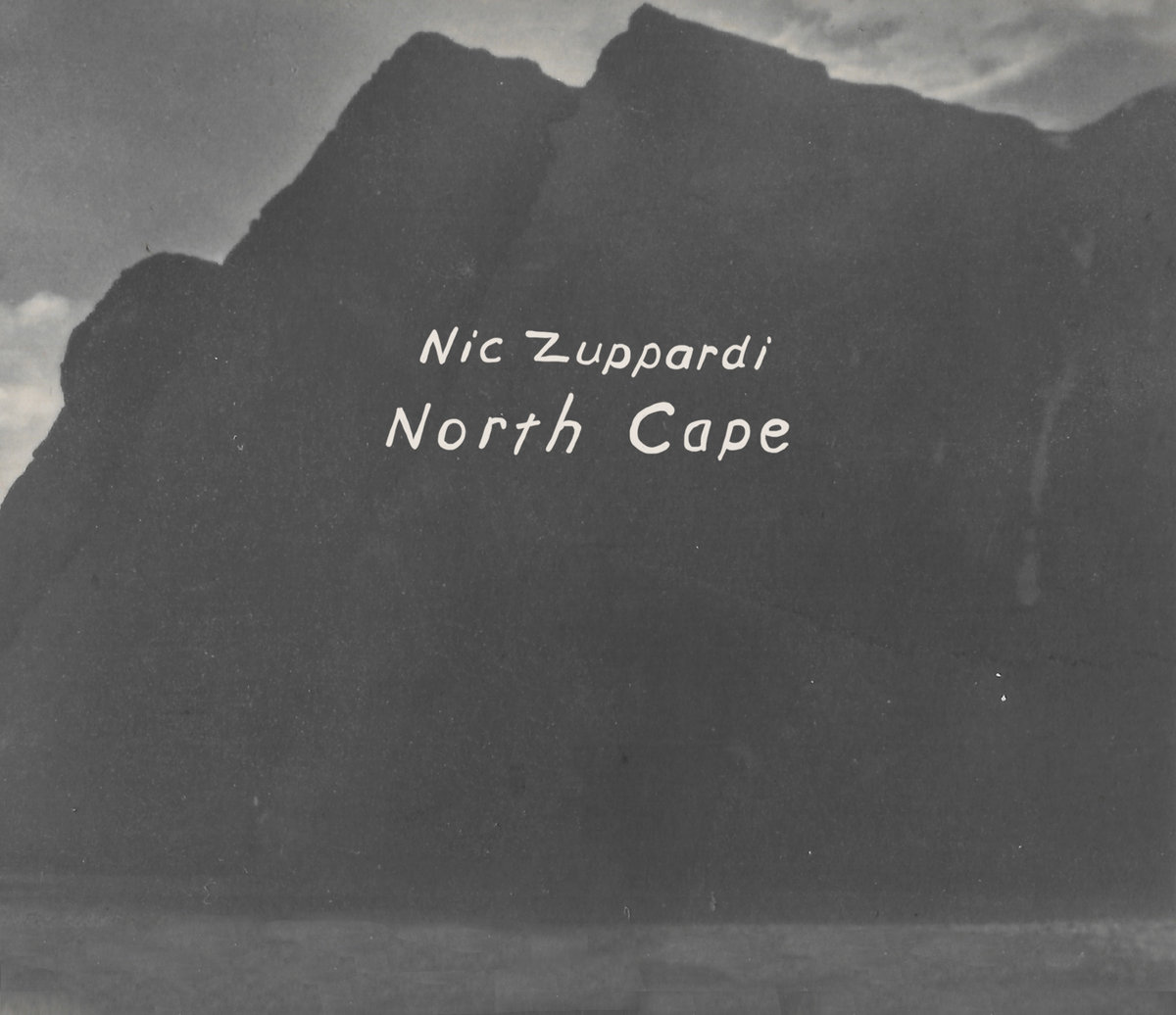 My earliest memory of hearing a mandolin was when Vivien Stanshall said the word 'mandolin' towards of the end of side 1 of Tubular Bells and then Mike Oldfield played one. Since then, as I moved away from prog rock and concept albums and towards folk and acoustic, I found myself hearing and appreciating the mandolin more and more.
Local boy - at least he's local if you're in East Anglia - Nic Zuppardi is seen by many as one of the finest mandolin players playing and touring on the folk circuit. He's currently one–third of the increasingly well–regarded Shackleton Trio and occasionally accompanies the banjo player Dan Walsh and other bands on the Norwich folk scene.
North Cape is his debut album. It brings him together with Adam Clark on guitar, Calum McKemmie on bass and the Norwich–based folk duo Alex Patterson on fiddle and Christina Alden on guitar. They are all musicians who know each other well and that familiarity has clearly made it easier for their playing to blend and weave with each other. All but two of the tracks on this album are self–penned (and one of those two he has co–written with the Nashville–based mandolin player Caleb Christopher Edwards) and both the local and transatlantic influences are clear throughout.
The album starts with two tracks The River and Silver Haven which are tributes to Norwich – the city that Nic Zupppardi is lucky enough to call home. Those of you who've heard the Shackleton Trio's last album Mousehold will realise how important local landscapes and traditions are to Nic Zuppardi.
Halfway Pond is a cover version of a track written by the American fiddle player Jim Childress. It's a nod to the influence of American folk music on his music. That influence is also clear in the later track Del Rio which was co–written with Caleb Christopher Edwards.
After Halfway Pond is a jaunty little piece called Alpardi McPatterzup - a sort of portmanteau cobbled together from the names of all of the musicians on the album. The tempo then slows down a bit with a slow solo piece called Madeleine.
The album finishes with Alexandra Road; there's an Alexandra Road in Norwich so I'm guessing that's got something to with this track, and then the title track North Cape. This was inspired by a trip he took to the Arctic Circle. I was expecting this piece to be Scandinavian–flavoured but instead it's a rather lovely meditative solo piece.
If you want to listen to a well–crafted album from an accomplished mandolin player musician well-steeped in the traditions of folk music both near and far then I give you North Cape.
You can listen (and buy) the album on Bandcamp: