This year's A-Fest - the third Aylsham Festival of Dance, Music and Song in north Norfolk - has a strong East Anglian flavour. Festival patron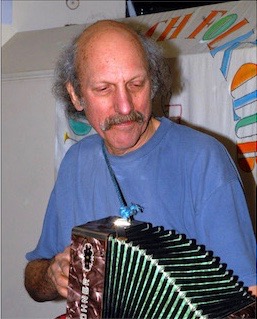 Tony Halland local "folk treasure" Tony Hall is on the weekend bill which is headed by singer and concertina player Damien Barber who grew up in the area and has pushed back the folk musical boundaries with his successful band The Demon Barbers.
The weekend festival started in 2017 organised by north Norfolk side Holt Ridge Morris under squire Brian Antuar and proved sucessful both that year and in 2018.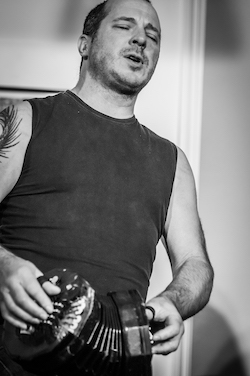 Damien BarberThis year's event, from 6-8 September sees a expanded programme with the return of popular events plus new ones including an archive Norfolk folk film show and pub sessions in memory of traditional singer and melodeon player Percy Brown (1903-80) of Aylsham.
Guests this year, as well as Damien Barber and Tony Hall, are Gemma Khawaja, Rattlebox, Megan Wisdom, Chanter's Jigge (ex-Norwich Wait), Anto Morra, Partners in Time, Threescore, Broadland Ukes, Jeff Treadway, The Browns, Ervin Munir and Chasing Shadows.
Rock the Lobster Roadshow singers and musicians will appear again at Bure Valley Railway.
As well as dance displays and workshop sessions by morris and other dancers there will be free music and song sessions in the Unicorn pub and cafes and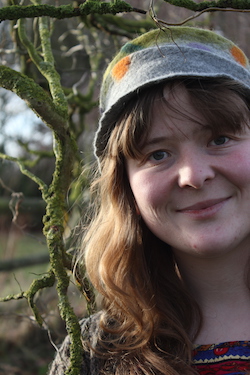 Megan Wisdomtearooms around the town.
Special events on Saturday 7 will include a lunchtime film show in the Heritage Centre featuring traditional Norfolk singers Harry Cox, Sam Larner and Walter Pardon, and an adult ukulele beginners workshop in Aylsham Library.
Sessions in the Unicorn will be in memory of Percy Brown who was especially known for playing step dance tunes for Norfolk coastal fishermen.
Chanter's JiggePercy was recorded in the 1970s by Tony Ingle for the Topic LP English Country Music from East Anglia with tracks reissued more recently in the Voice of the People CD series. He also appears on the CD Father Went to Yarmouth put out by the Norfolk folk research group Rig-A-Jig-Jig.
All-day Saturday tickets, saving up to £8 on individual events, are £16 and are available by sending a stamped self-addressed envelope to Brian Gaudet, 33 Nelson Road, North Walsham, NR28 9HL. For enquiries or to join the A-Fest mailing list contact This email address is being protected from spambots. You need JavaScript enabled to view it.
Festival updates are posted on Aylsham Town Council's events website – www.aylsham-tc/events.
On Wednesday 11 September, Singing Coypu Associates will present and sing the musical talk will "Norfolk Hero – the Songs of Lord Nelson, the Victory and Trafalgar" at Aylsham Library. Details from the library.