You are here:  

Edwina Hayes at The Seagull Theatre, Pakefield
An intimate performance by the acclaimed singer/songwriter - Monday 28 January 2019
A dismal, cold and frosty night on the East coast was forgotten for a few hours in the company of the wonderful Edwina Hayes, who had driven all the way down from the East Riding of Yorkshire to the most easterly town of the UK to entertain fans old and new.
Concentrating on songs from her two independently released solo albums "Pour Me A Drink" and "Good Things Happen Over Coffee" plus many from the album she is currently recording, Edwina delivered soaring vocals underpinned by unfussy but effective backing from her trusty Takamine acoustic guitar.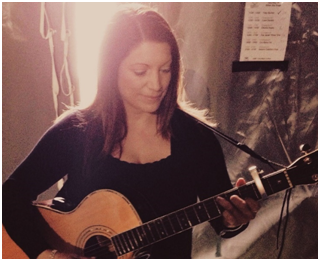 The songs were interspersed with interesting and humorous anecdotes about the songs, how they came to be written and life on the road at home and abroad - most notably in Nashville where Edwina lived for a year and where she returns regularly to perform and co-write songs.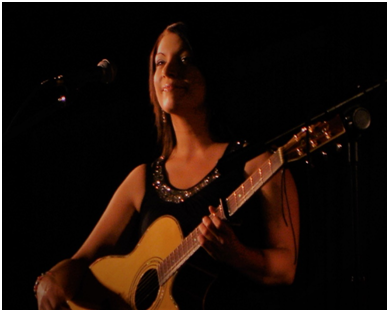 Her rapport with the audience was exceptional and during the interval she invited them to make requests – not just for her own songs, but for anything that she knew. As a result, the second half was a mix of new compositions, songs from her collaborations with Mile Roses and Hummingbird, and covers from songwriters as diverse as Pete Seeger, Sting, Kate Wolf and Shawn Colvin.
The sound was crystal clear and perfectly balanced throughout and the stage lighting was sensitively arranged to not dazzle the performer or the audience. A great job all round from the Seagull's crew.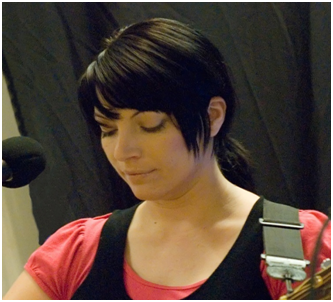 This was Edwina's first visit to Suffolk for well over 5 years, but when I spoke to her after the show she was keen to make it a regular port of call in future. I can reveal that discussions are already underway to find dates here on her next two tours
2019 sees a wide range of great Acoustic artists visiting the Seagull, with great folk and bluegrass from the UK, USA, Canada and South Africa in the next few months.
Check out www.theseagull.co.uk for details of these shows, for which tickets are already on sale.
Martin Lovett