Simon Haines
In 1979, quite out of the blue, I was asked to join a group of musicians who were working on a folk show. The group was called Poor Man's Burden and the show was Captain Swing; I was asked to play melodeon as well as read the speeches of William Cobbett.
I joined after the group had had a break from rehearsals, so the music was already arranged. I couldn't believe my luck. It was a time when I was into folk rock and was a massive fan of the Albion Band. For me, Poor Man's Burden was like an Albion tribute band.
The group organiser and leader was Phil Manchester, a melodeon / fiddle player who conceived the idea of Captain Swing, wrote all the songs and researched the subject matter.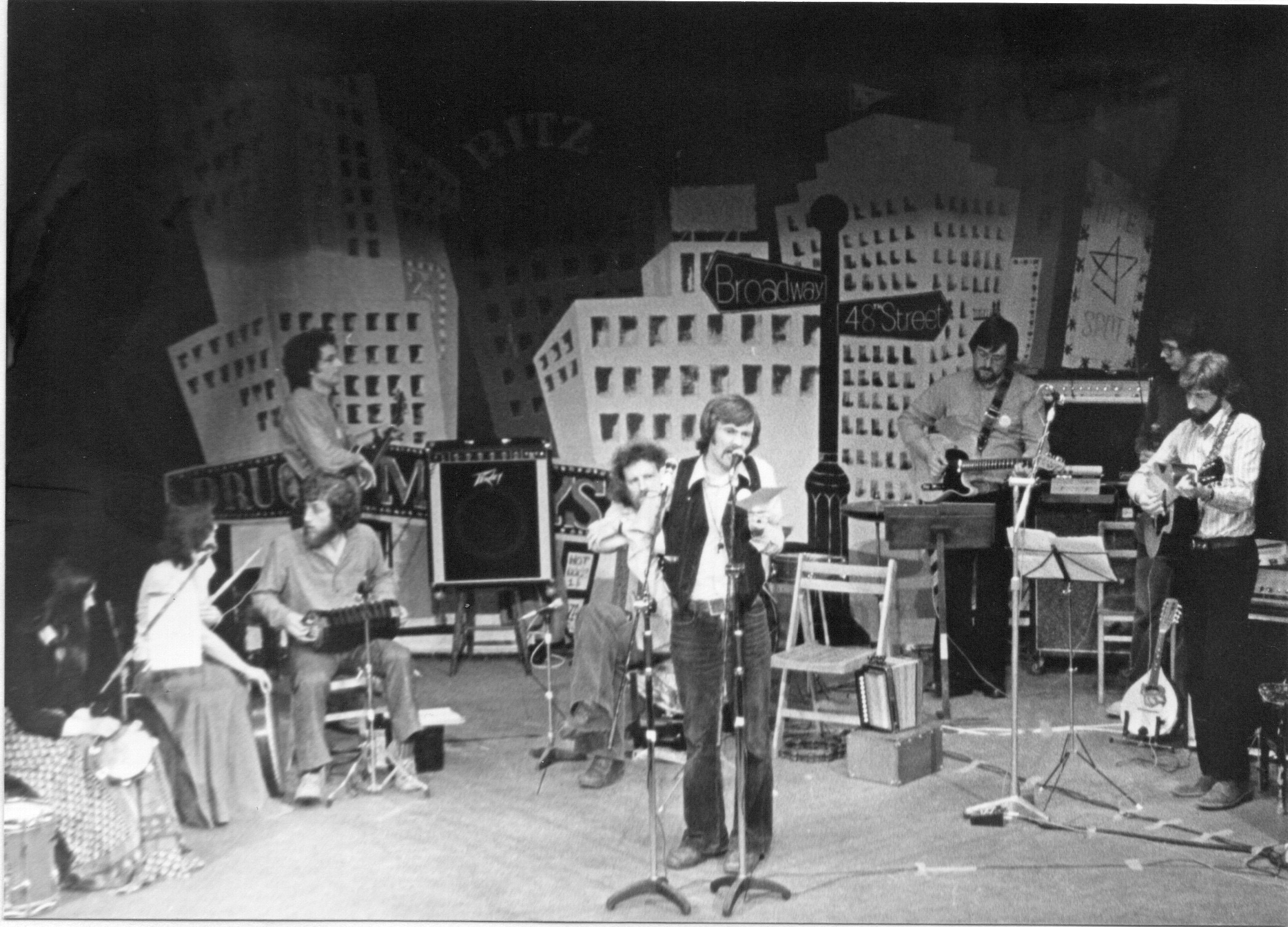 After the performances, Poor Man's Burden morphed into The Hooligan Ceilidh Band which turned in Bass Instincts and eventually The Hosepipe Band.

You can listen to the whole show below, but there is a CD available. If you'd like one, email me at This email address is being protected from spambots. You need JavaScript enabled to view it.
The following is the introduction written in the programme given to audiences who came to one of our four performances: Colchester Folk Club, Ipswich Arts Theatre, Norwich Folk Festival, and Colchester Labour Club. You may recognise some of the names of the band members below. A few, including me, are still active on the East Anglian folk scene.
In 1830, the agricultural labourers of South East England rose in spontaneous rebellion in protest at their low wages and the harshness of their lives. Hayricks were burned, threshing machines smashed, and anonymous, threatening letters were sent to landlords, farmers and parsons.
The uprising was quickly and brutally crushed by a standing army – maintained by the labours of the same farmworkers. Many were imprisoned or transported to Australia, the arsonists were hanged and the labourers were no better off as a result of their protest.
Their action, however, was the beginning of a whole groundswell of protest which led ultimately to the formation of the farmworkers' union.
Their leader was the mythical 'Captain Swing', whose name appeared as signatory to the anonymous letters.
CAPTAIN SWING is the title chosen for the review you have come to see. Neither a play nor an opera, the entertainment attempts to conjure up and impression of how those events of 1830 affected the suspicious and uneducated people who tried to get their voice heard.

Poor Man's Burden: The musicians
Elaine Barker - vocals and reader

Graham Alston – guitar

Stan Harvey – bass guitar (in later performances Stuart Moffat replaced Stan)

Jonathan Seath – fiddle and reader

Paul Riley – vocals, guitar and mandolin

Simon Haines – melodeon and reader

Pat Walters – vocals, flute and reader

Alan Walters – concertina

Phil Manchester – fiddle, melodeon, vocals and reader
The dancers
Graham Fosker, Bert Easton with members of the band

Dave Trenow arranged the dances.
Others involved
Gwynneth Osborn – organisation

Liz Manchester – bells and beer

Malcolm Hawksford – recording

Mike Carrier – mixing

Pete Procter - encouragement



The Music
1 Introduction / John Barleycorn

2 Roseberry's Delight

3 Poor Labouring Man

4 I Married a Labouring Man

5 The Poacher

6 Poor Law Commissioner's Clerk

7 Sudbury Hiring Fair

8 The Reaping

9 Blood or Bread 1

10 Blood or Bread 2

11 The Nek / Highland Mary

12 One in Ten

13 Captain Swing