UPDATE  - 3 August
The stepdance day duly took place in a not-very-big marquee behind The Ship in Blaxhall. This wouldn't have mattered too much if the warm weather had held, instead of which the rain set in and quite a few spectators had to stand outside the marquee and get wet to watch the show. Nevertheless the event went ahead as planned and both competitions were held with EATMT trustees Ivan Cutting and Lindsay Want-Beal and administrator Alex Bartholomew taking charge of proceedings. One or two of the dancers listed had to be called in from the bar to do their bit.

The competitions were followed by a great session in the bar with lively music and more step dancing.
 Some photos of the afternoon: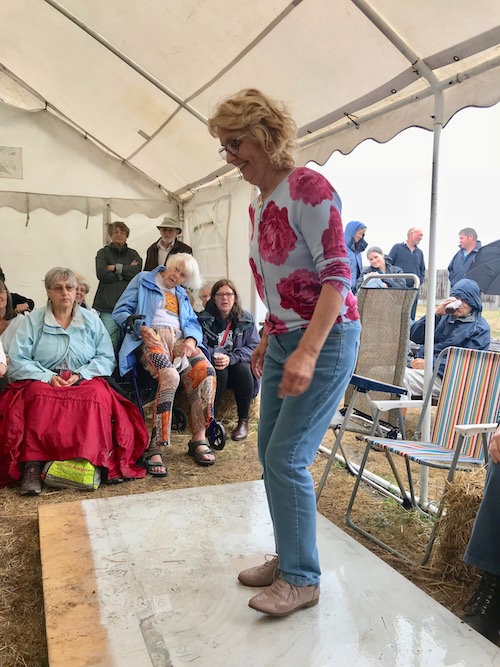 Received from David Cain, the new Operations Manager of East Anglian Traditional Music Trust:

Don't forget to join us at the Blaxhall Ship! Everyone welcome to dance, take your first steps go or just watch and enjoy some top stepping. As always the event is free, and there will be free parking at Blaxhall Village Hall. The Ship Inn is a short walk from the car parking area. The competitions and music take place in the marquee area behind The Ship Inn. The workshops this year are to be held in the Village Hall. This year please bring with you portable chairs and seating. Should it be wet the event will take place at the Village Hall.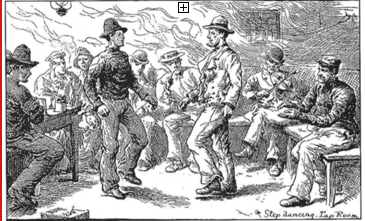 Food will be available on the day from the fantastic kitchen at The Ship Inn. And of course the bar is open!

STEPDANCE DAY 2018
Sunday 29th July 2018 at 1pm - 5pm
at THE SHIP INN - BLAXHALL
SCHOOL ROAD, BLAXHALL, SUFFOLK, IP12 2DY
TRADITIONAL MUSIC, SONG & STEP DANCE SESSION
REAL ALE, FOOD, Raffle & Collection (EATMT), FREE ENTRY
Featuring
The 19th STEVE MONK Memorial Stepdance Competition (allcomers)
The 11th FONT WHATLING Traditional Stepdance Competition (hard soled shoes only - no taps or blakeys)
The 3rd PERCY WEST O'CONNOR Stepdance Competition 
1.00pm STEPDANCE WORKSHOP - Open to All 
2.00pm COMPETITIONS & SESSIONS Open to All
FREE ENTRY | ALL AGES WELCOME | TAKE PART!

The East Anglian Traditional Music Trust (EATMT) in collaboration with The Ship at Blaxhall
Tel. 01449 771090  twitter: @EA_TradMusTrust