STEVE TILSTON – Canopy Theatre Beccles Sat 1st APRIL 8 p.m.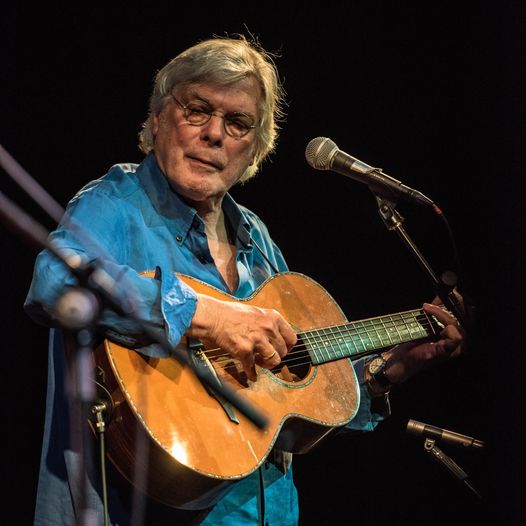 Steve Tilston is one of our most celebrated song smiths, widely recognised within the world of folk and contemporary music; the words, arrangements and subtle, quite superb guitar playing could be no one else.
Steve made his recording debut in 1971 with the classic An Acoustic Confusion and has been turning out quality albums ever since featuring first-class songwriting and instrumental virtuosity. His live album Live Hemistry was recorded on tour with Fairport Convention and he was invited to contribute to the Guitar Maestro series of DVDs with a combination of live studio performance and interviews, revealing the real passion behind his music.
In 2007 a 5-CD boxed-set was released, Reaching Back - the Life and Music of Steve Tilston, and he followed this with Ziggurat in 2008 from which A Pretty Penny made it into Acoustic Magazine's top 50 songs of the year. His 2011 release The Reckoning garnered 4-star reviews in the Guardian, the Observer and the Scotsman, a guest appearance on Later with Jools Holland and the BBC 4 Songwriters' Circle series, plus a BBC Folk Award win for best original song.
Steve won the FATEA Award for Male Vocalist of the Year 2015 and Truth to Tell was chosen as one of The Telegraph's top folk albums that year too. In 2018 Steve released Distant Days, a solo acoustic retrospective, followed in 2021 by Such Times where he took on the role of social commentator and storyteller, recorded during the first national lockdown. The release coincided with the 50th anniversary of his debut album. After more than fifty years in the business Steve still delivers the goods.
Others have also recorded Steve's songs with Here's to Tom Paine, The Naked Highwayman and The Slipjigs & Reels being the best known.
As Tilston & Lowe, a duo with fellow songwriter Jez Lowe, he made The Janus Game, a CD of co-writes which the pair have toured extensively – including 2 appearances in north Suffolk in Pakefield and Beccles.
More info, music & video at Steve's website www.stevetilston.com
Tickets are "12 available from