CLIVE GREGSON SATURDAY 4th MARCH 2023 8.00 p.m.
Canopy Theatre, Hungate Church, Beccles. (New date as this event was postponed from 4th Nov 2022 - all tickets are valid for the new date)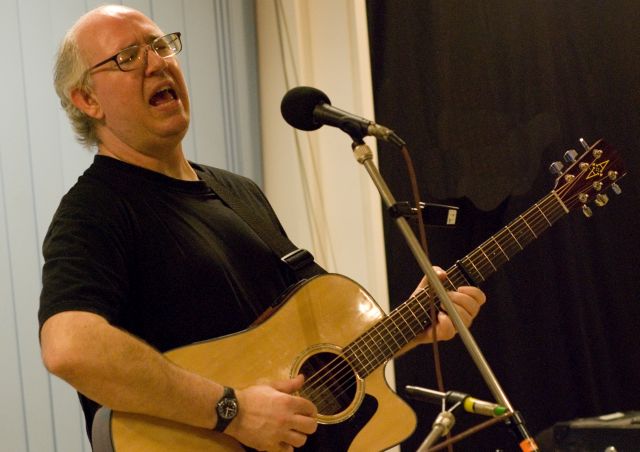 2020 marked Clive Gregson's 40th year as a professional musician. His plans to play shows throughout the year before finally hanging up his rail pass and retiring from touring were thwarted by the pandemic. Confined to his home studio during the many lockdowns, Clive wrote, recorded and released eight new albums!
Clive belatedly began to celebrate this milestone and new releases with a run of live dates in autumn 2021 and will play his final dates in October and November this year.
He took his cult band Any Trouble around the world in support of five critically acclaimed albums before the group disbanded in 1984. Fondly remembered and greatly missed, the band have occasionally reformed since 2007, recording two brand new albums: Life in Reverse (2007) and Present Tense (2015). The band toured to support these releases and the three CD box set of The Complete Stiff Recordings 1980-1981 (2013). Grown men cried!
Between 1985 and 1992, Clive formed a partnership with Christine Collister that Rolling Stone called "The state of the art in British folk-rock". Having released five albums and toured the world to much acclaim, their decision to call it a day left a huge gap in the roots music scene. The entire Gregson & Collister catalogue plus a "Best Of…" compilation were re-issued in 2009.
In 1985, Clive released his first solo album and he has maintained a mainly solo profile ever since. He is a prolific song writer (his songs having been recorded by many artists, including Nanci Griffith, Kim Carnes, Fairport Convention and Norma Waterson). His albums feature an eclectic mix of pop and folk styles. Live shows now are solo performances and the guitar skills that prompted Guitar Player magazine to include Clive in their 1,000 Great Guitarists book are always well in evidence.
Clive has toured and recorded with Richard Thompson, Nanci Griffith, Eddi Reader & Boo Hewerdine and Plainsong. In 2018 he made his first visit to the Canopy Theatre in the company of Liz Simcock as the pair recreated the "Gregson & Collister" songbook as well as presenting a brand new album of specially written duets.
Still… it's as a solo artist that audiences get to see the real Clive Gregson and there will be a very limited number of shows this autumn – including this return to the Canopy Theatre - the last opportunity to catch Clive doing what he does best. See you there!

For more info, music & video visit www.clivegregson.com

Tickets are £12 from www.ticketsource.co.uk/martello-promotions