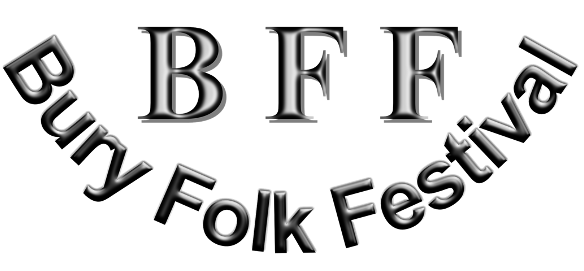 We are back at last!
Welcome to the 8th Bury Folk Festival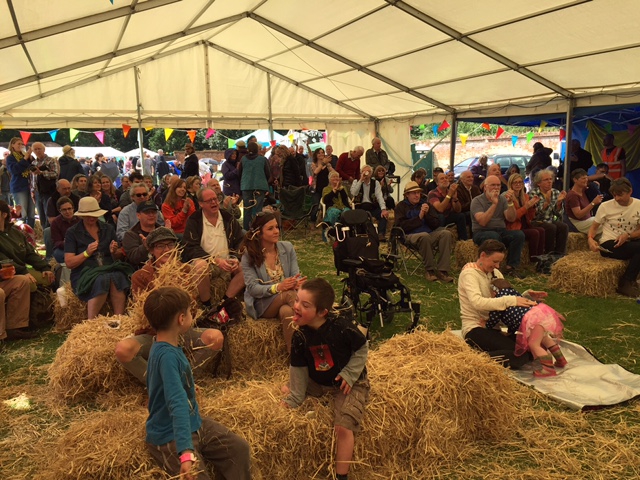 Our famous, family friendly one-day Festival returns again on the Saturday 25th June at Nowton Park, Bury St Edmunds between 10 am and 9:30 pm. We all know how hard it's been for musicians and folk lovers over the past couple of years and it's more important than ever to get out and about and actively support our regions artists. If you've not been before, our event is small enough to feel comfortable, buzzy enough for the kids to enjoy themselves and eclectic enough musically to let you sample the best in traditional and contemporary folk.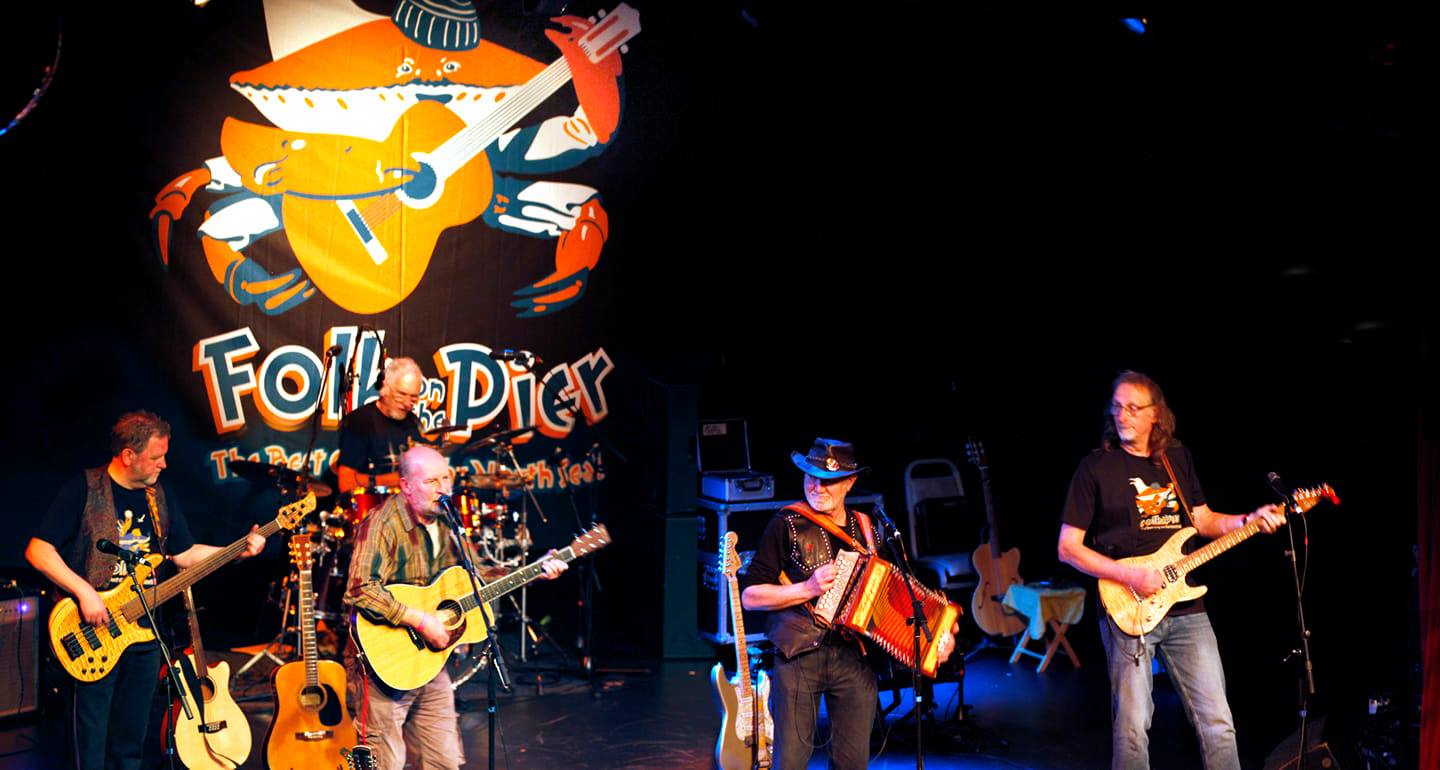 Bounty Hounds
The festival, organised by a small group of enthusiasts, features the best in live music from the finest folk artists the region has to offer on our main stage, together with sessions, singarounds and open stage slots on our acoustic Greenstage. This years headliners include RESET PROSE, CHRIS FOX, THORPE and MORRISON, BELINDA GILLETT, JOHN WARD TRIO, CROCK OF BONES, STEVE CHRISTOPHER, BOUNTY HOUNDS and RATTLEBOX with more to be confirmed. The musical line-up has been selected from the 100s of artists who have applied to us and as well as a host of top quality local and regional performers, many of the scheduled artists this year have reputations nationally.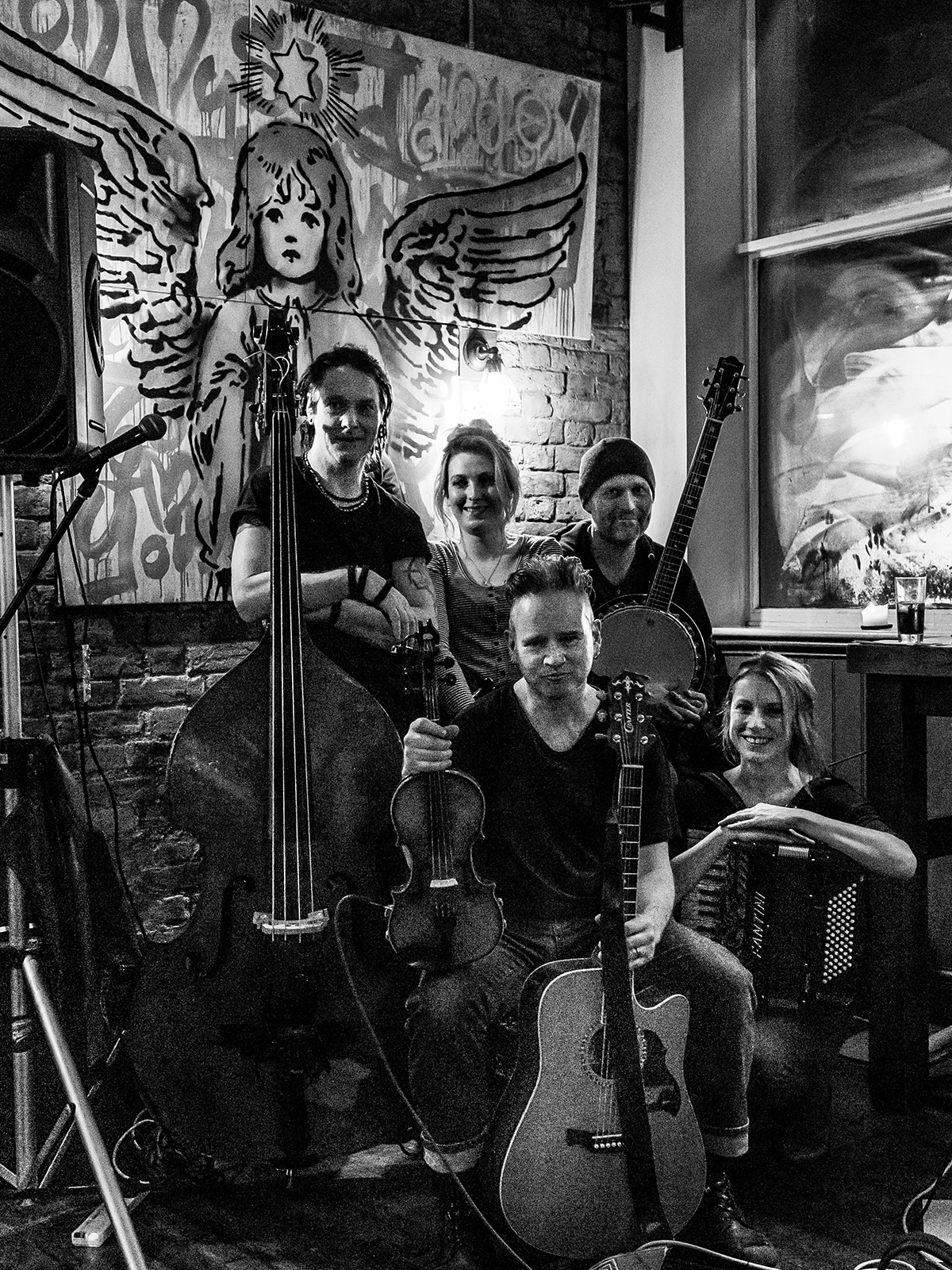 Crock of BoneThe beautiful walled garden of the park is the perfect venue to enjoy range of locally sourced food, freshly made coffee, craft stalls, local real ale bar and even ice cream on a bicycle.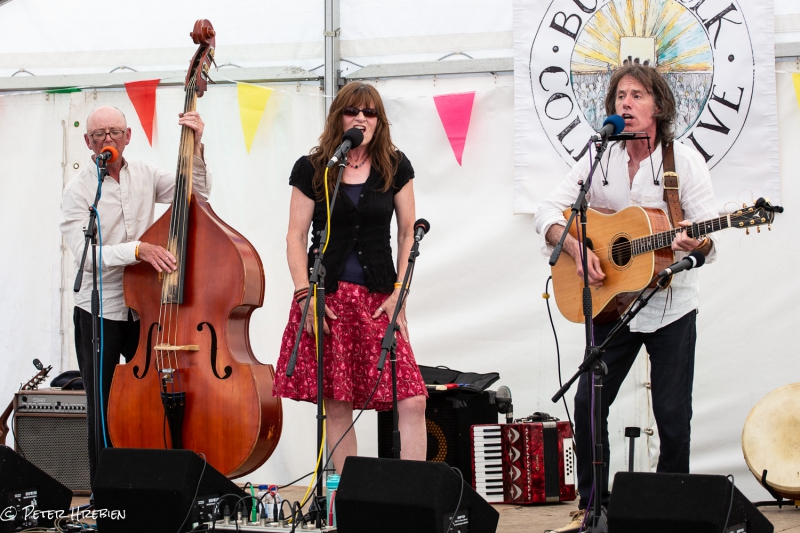 John Ward Trio
The festival organisers Steve Martin, Gavin Mitchell and Tony Phillips have all played in various folk bands, Steve playing guitar and bass, Gavin playing guitar and singing and Tony specialising in mandola and guitar with the Doghouse Collective. All three have a wealth of experience running folk clubs and sharing their skills with young and disadvantaged people.
Says Steve Martin, Festival Coordinator, "Many people don't realise the wide variety of music that comes under the 'folk' umbrella. We started this festival to encourage people with all sorts of musical tastes to come and experience the talent that's here in our region."
As well as the acts on the main stage, we have our Acoustic Greenstage hosted by Tony Phillips and the Doghouse Collective with a mix of sessions, singarounds and open stage slots available to book in advance or on the day. This is a great space for you to join in and make music in a relaxed and friendly way. The Greenstage team will also be running their popular junk instrument making workshop for kids of all ages
Tony said "we designed the Greenstage for the National Trust back in 2000 and they have been used all over the country for community music and arts events. Having somewhere to relax, chill out, meet like minded people and make music is an essential part of a successful festival"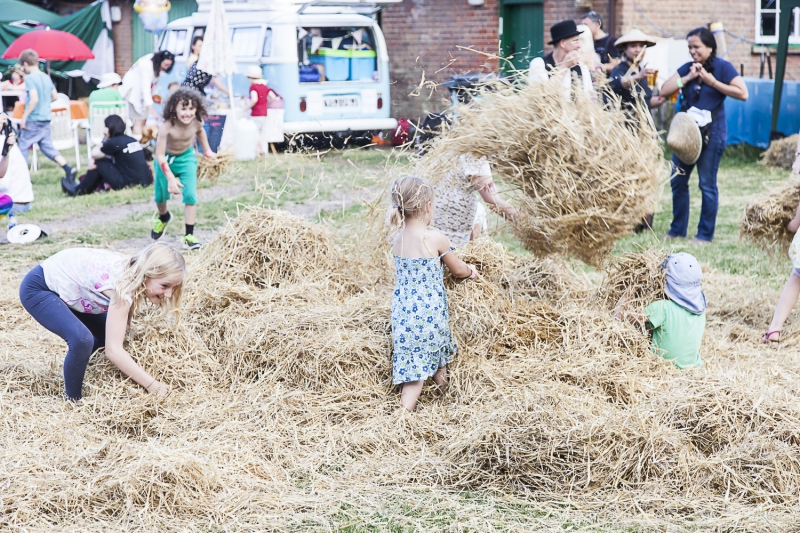 This laid-back, intimate festival, providing fabulous entertainment from morning till night, costs just £17.50 for adults, £2.50 for children under 16 and free entry to children under 12 (These Early Bird prices, are available until 20th June). So put the date in your diary, tell your friends, and look forward to a day of magical melody.
Gavin Mitchell said, "our previous festivals supplied some of the very best musicians around and this year is looking even better. You often pay more for a single act evening concert and this is a whole day"
Regular festival-goers will know how much fun and enjoyment can be had experiencing live music in a beautiful setting. As festival trends go, there seems to be a move away from the very large festival in favour of a friendlier, provincial style of event.
Free Parking just outside the event arena.
Disabled parking, access and toilets supplied.
Well-behaved dogs on a short lead are welcome.


"The festival has gone from strength to strength over the years," says Steve. "and thanks to all the hard work put in by our volunteers, this year looks even better".
The venue address is: The Walled Garden, Nowton Park, Bury St Edmunds, IP29 5LU. Full directions and map are on the website.
More information and tickets are available at www.buryfolkfestival.co.uk