Halesworth Day of Dance 2022
Saturday 2 April 2022 sees the return of The Halesworth Day of Dance, an annual celebration of traditional dance organised by Oxblood Molly. Around 500 colourfully dressed dancers and musicians will take to the streets to perform during the day.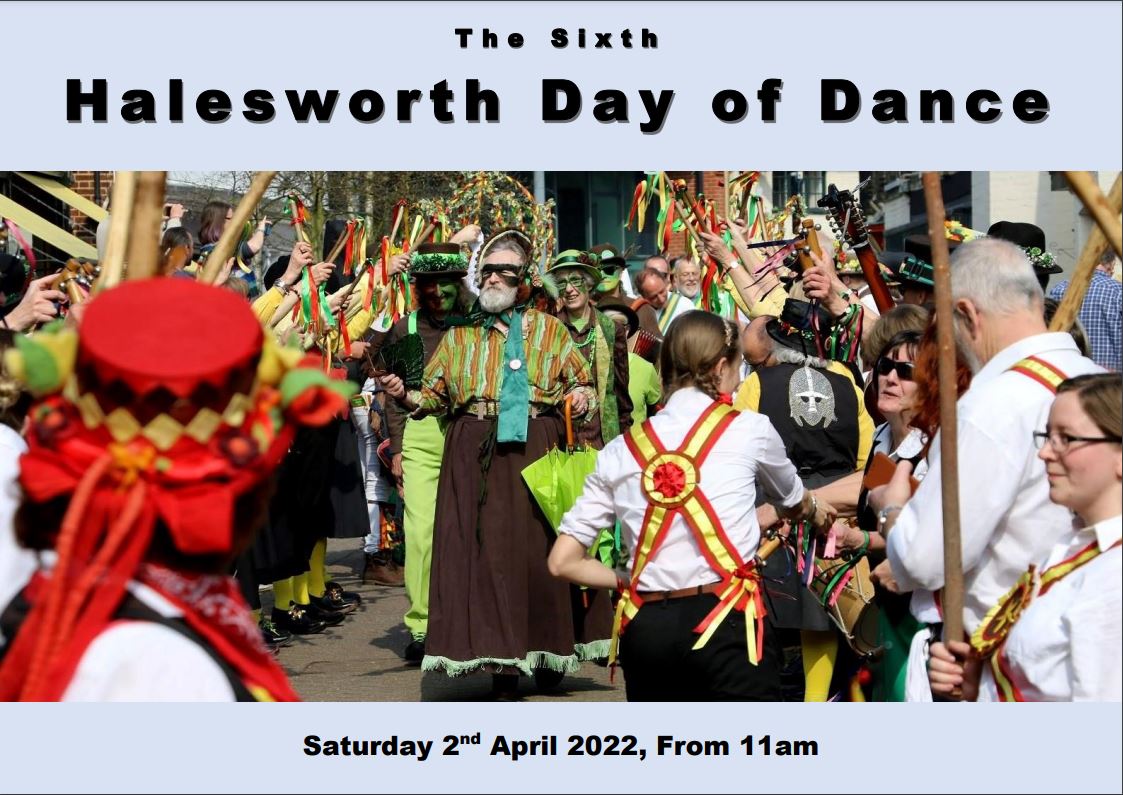 Commencing at 11am, the festivities will begin with a Mass Dance at Market Square followed by a procession around the town. Dancing can be seen throughout the day at various locations including outside The White Swan, The White Hart, The Angel and Thoroughfare Bridge. The day is rounded off with a ceilidh at the Holton Village Hall , with music provided by the Harbour Lights Band.
This increasingly popular day brings together 30 dancing teams or 'sides' from across the country and includes a German team from Eitorf (twinned with Halesworth). Look out for Molly Dancing, Morris Dancing, Rapper Dancing, Eastern Dance, Mummers plays and Majorettes. There will also be a Ukulele Big Strum busking session hosted by RumStrum and UkuLizzie.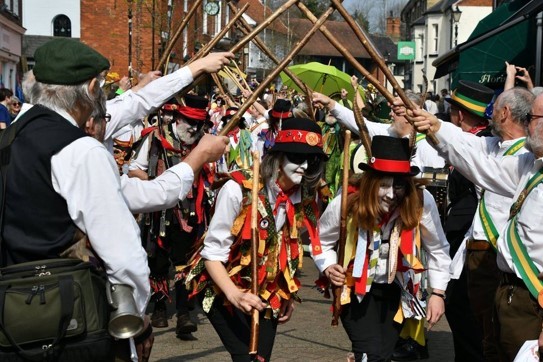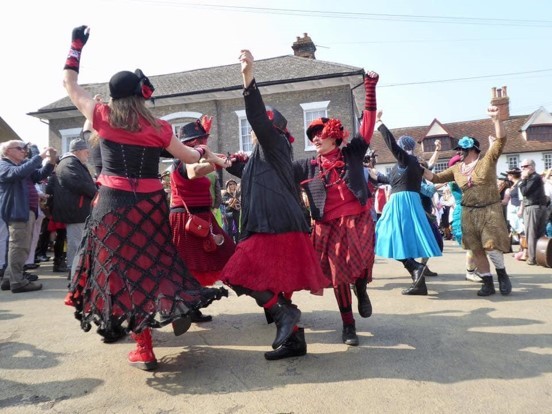 Oxblood Molly was started in Halesworth by a group of dancers who were interested in the revival of this Fenland traditional style. This year's event is dedicated to a founder member, Bernice 'Bunny' Nash, who died last year of Motor Neurone disease.
Molly Dancing is a form of English Morris dance traditionally done during the winter by out of work plough boys in the 19th century. They would tour around the village landowners offering to dance for money… and plough furrows in anyone's lawn who refused! To avoid recognition, they would conceal their identities by blacking their faces and dressing in garments adorned with scarves and other fripperies. Modern sides retain the colourful outfits but now comprise anyone who simply wants to enjoy themselves dancing this tradition or playing in the band.
The Halesworth Day of Dance is being organized with the aid of donations from Halesworth Town Council and Alex Davey of Goldsmith's in Halesworth.
More details are available from This email address is being protected from spambots. You need JavaScript enabled to view it.