Socially Distanced Concert at The Canopy Theatre, Hungate Church Beccles Friday 4th December 8pm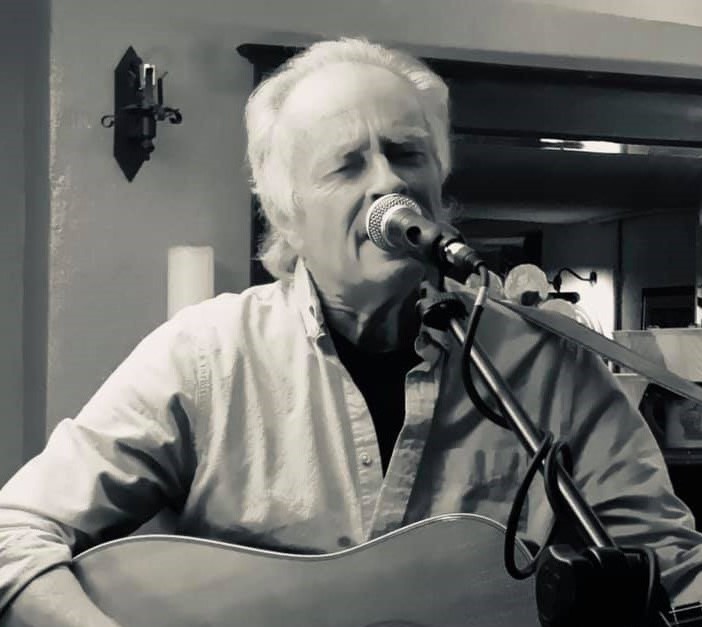 When Stuart Mack headed to Germany in the late 60's with his band Heir for a string of concert tours, he had no idea that he would stay and pursue a solo career that would keep him in Germany for many years.

When he finally came back to the UK he released "Footsteps" (a solo album that reflected both his time growing up in Exeter and his experiences across Europe) and eventually found himself in north Suffolk where he set up Green Fingers Music (a recording and music publishing venture that is still going today). He then recorded a duo album with John Ward, "4 o'clock on a Sunday Morning", which led to 3 more tours of Germany between 1992 - 94.

Until they moved to Northamptonshire about 5 years ago, Stuart and his wife Penny were regular performers all over East Anglia and further afield with many festival appearances and overseas tours and their debut album "Toby" is still in print today.

In early 2019 Penny & Stuart came across some cassette tapes containing unreleased material and decided to release another album based around these tracks. Sadly, Penny passed away before the project could be finished, but Stuart has completed the task and produced a limited edition CD to raise funds for several health care charities.

Stuart is now back performing solo and will be returning to his old Suffolk stamping ground for one night only when he makes a socially distanced appearance at the Covid secure Canopy Theatre in Beccles on Friday 4th December at 8.00 p.m.
Expect lots of original story-based songs, contemporary folk, country and more from this versatile and popular performer. A great way to celebrate the end of the lockdown!

The Mack is Back!!

For more info, music and videos visit www.greenfingersmusic.biz
Picture by Shelly Care
Limited tickets are available at £6 IN ADVANCE ONLY from