We welcome Tim O'Shea and Friends from Ireland to join our English friends Dave Shepherd, Christina Alden and Alex Patterson for A Day of Music, Dance and Song 18th April 2020 at Wingfield Barns , Church Road, Wingfield. IP21 5RA. 11am-11pm.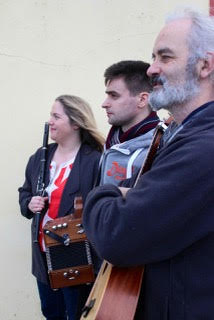 Instrumental, social dance and song workshops from both Ireland and England , lunchtime music session, showcase and Concert
Workshops £12, concert £15, Event ticket (to include 2 workshops) £35.
For more details and to book, contact Wingfield Barns on 01379 384505
www.wingfieldbarns.com or Eammon/Judy Andrews 01379 384207