"Early Bird" Tickets on sale now!
The second Pakefield Acoustic Music Day will be held on Saturday 18th April 2020 and "Early Bird" Tickets are now on sale.As for the first event, the day will be divided into 2 sessions in the afternoon and evening. Brief details of the artistes appearing are:-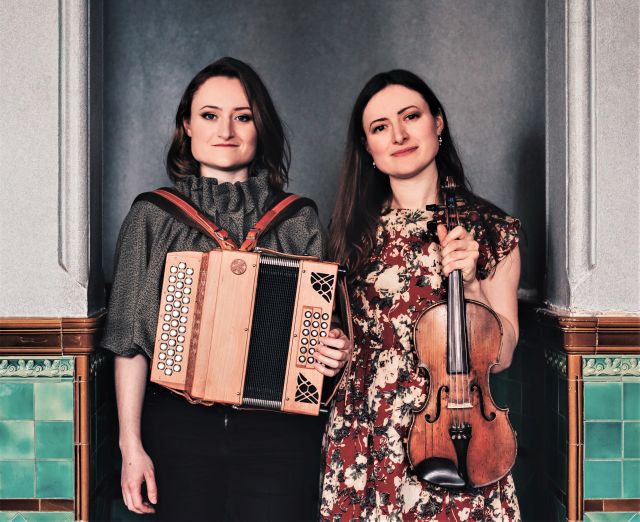 Evening session: - The Askew Sisters , Emily and Hazel, rework and reinterpret songs, creating breath-taking arrangements, which allow words that are hundreds of years old to resonate profoundly with contemporary audiences. Expert multi-instrumentalists, they use fiddles, melodeons, concertina and cello to bring their music to life.
The Shackleton Trio are an "in demand" name on the folk circuit. They have been featured on Radio 2 and Radio 4, with 5★ reviews, and an appearance on Cambridge Folk Festival's main stage, alongside a host of UK and European festivals and international tours.
Singer/songwriter Hannah Scott with cellist Stefano Della Casa have had CD releases featured heavily on Radio 2, coverage in MOJO magazine and made 'New Band of The Day' in the Guardian.
Afternoon Session: Holly D Johnston - a singer of stories and a captivating performer of original songs.
Ross Burkitt and Ali Ward - a beguiling mix of contemporary and traditional acoustic music, featuring tight vocal harmonies and beautifully played arrangements of well – chosen songs on guitar and flute.
Megan Wisdom - a Suffolk born, multi award winning, folk musician and singer of traditional songs.
The tickets are £18 (£17 concessions) for the whole day and relate to the front 4 rows of seats only. These will be available until sold out or 31/1/20 whichever is earlier. Thereafter full day, evening only and afternoon only tickets will be made available. Visit www.theseagull.co.uk for more information or to buy tickets.