Review by Les Ray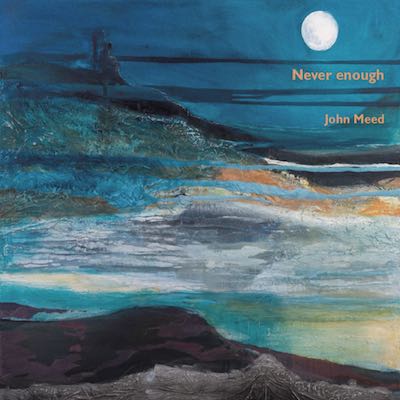 Although I've been a fan of Cambridge-based John Meed's music for several years now, in my view his seventh album 'Never Enough' is possibly his finest work, finding him totally in control of his palette of words and ideas. John is a consummate wordsmith whose stories from today's cityscapes are in turn punchily political and deeply personal and existential. Oh, and he writes great choruses too.
As regards the political, a luscious yet moody introduction sets the tone for the opening track 'Side by side', a plea for tolerance and understanding amid the Brexit-fuelled madness of these times. "When she returns dripping sunshine and wine, will whatever makes them different make them shine, side by side?" A beautiful, sadly necessary song.
Perhaps reflecting our sense of rootlessness today - Brexit again - John's are songs of journeys, written in stations, constantly travelling. As in the mysterious 'La Fayette', which was written at the Gare du Nord amid businessmen coming and going.